Fairway's Forecast – College Football Week 7 Preview And Picks
Fairway's Forecast and Week 7 College Football Underdog Picks
Some key Top 25 games this week in my update and preview for Forbes, and after trying to beat the top teams in recent weeks and paying a price in some games, we'll review those lines on key games but not include them in our weekly underdog picks below.
No. 6 Oklahoma (-11) vs. No. 11 Texas – 12:00 ET on FOX
No.7 Florida at No. 5 LSU (-14) – 8:00 ET on ESPN
 No. 1 Alabama (-17) at No. 24 Texas A&M – 3:30 ET on CBS
No. 10 Penn State (-4.5) at No. 17 Iowa – 7:30 ET on ABC
However, if you asked me to pick sides this week in some of the big games and Top 25 match-ups, I would side with Texas A&M (+17.5) over Alabama, Texas (+10.5) over Oklahoma, Michigan State (+11) over Wisconsin and Florida (+13.5) over LSU. Yes, that's against those four highly-ranked teams with LSU (52 PPG), Alabama (52) and Oklahoma (49) the highest scoring teams in the country as well followed closely by Wisconsin (43). I would add Iowa (+3.5) over another Top 10 team in Penn State
Check out my weekly article with picks and preview at osga.com, along with this week's underdog picks and analysis below.
Teams playing this week off a bye last week include (top 25 teams in bold):
Alabama, Texas A&M, Mississippi State, Arkansas, South Carolina, Kentucky, Indiana, Clemson, Syracuse, Florida State, NC State, Wake Forest, Virginia, Utah, USC, Arizona State, Washington State, BYU, Houston, Wyoming, Hawaii, Nevada, Florida Atlantic, Charlotte, So. Miss, No. Texas, Louisiana Tech, Miami (OH), Akron, Coastal Carolina, Louisiana, Texas State
NCAA Underdog Selections for Saturday, Oct. 12
121 Louisville (+7) at No. 19 Wake Forest – Cardinals Money Line +205
128 Temple (+5) vs Memphis – Owls Money Line +185
129 Nebraska (+7.5) at Minnesota – Cornhuskers Money Line +250 (see injuries and * note before playing)
147 Washington State (+1.5) at Arizona State – Cougars Money Line +105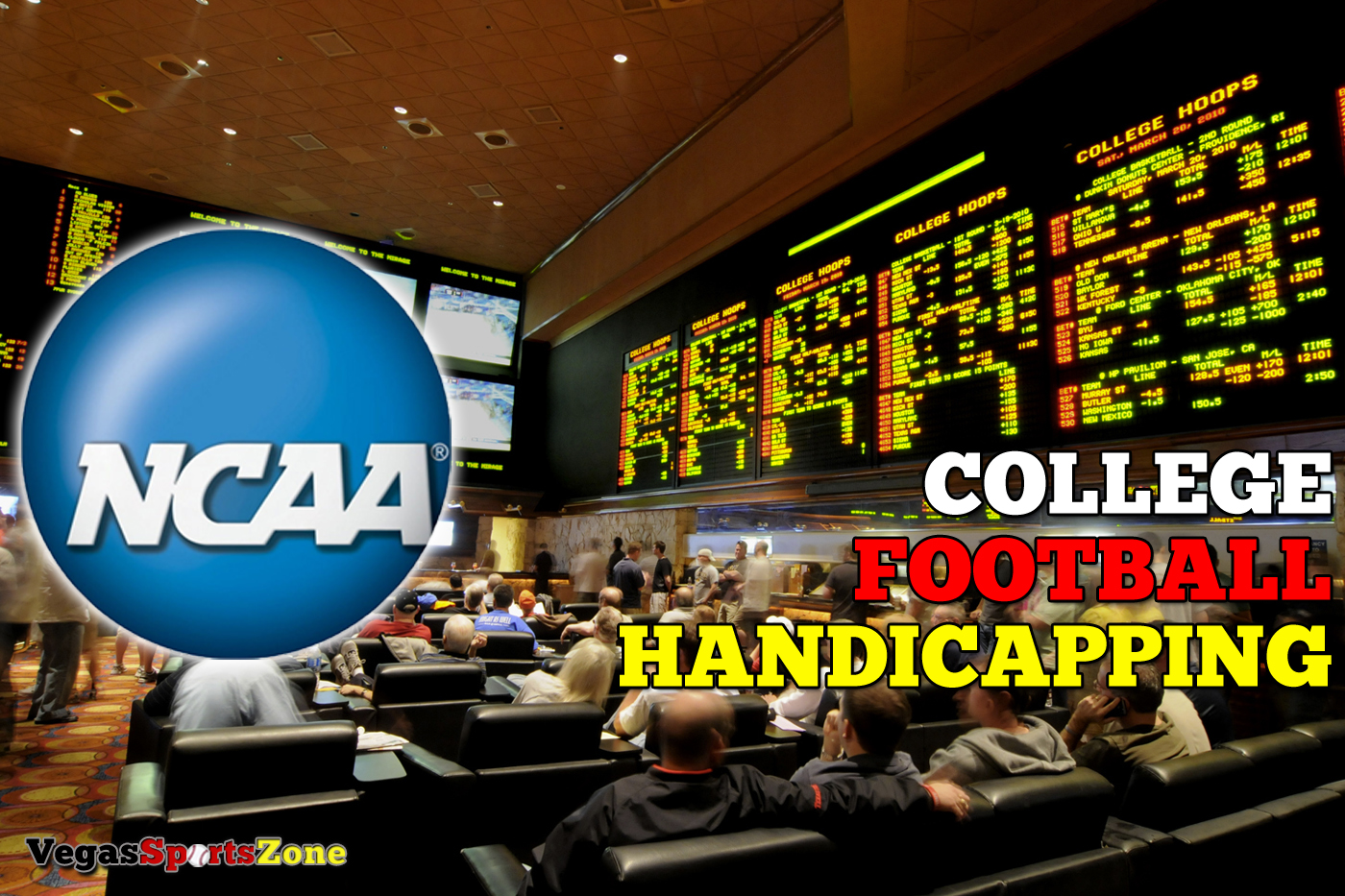 For a full analysis on all four underdog picks, see my preview at osga.com.
Wake Forest is 5-0 and up to No. 19 in the current Associated Press poll. I cover the Top 25 weekly, but the polls are mostly meaningless yet add to the weekly college football conversation. The Demon Deacons are 2-0 in ACC play with close wins over North Carolina and two  weeks ago at Boston College. In that game, Wake allowed BC 533 balanced yards in just 24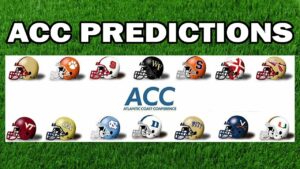 minutes of possession for the Eagles, but 3 turnovers cost the Boston College in a 27-24 defeat despite a plus 2-yards-per-play advantage over Wake Forest. Then last week, Louisville (3-2) hosted Boston College and flew over the Eagles 41-39 racking up 664 yards offense at 8.5 yards per play with two quarterbacks splitting time. Louisville was more than 1-yard-per-play better than Boston College. Louisville is not only one of the most improved teams in the country under 1st year head coach Scott Satterfield , but also on our short list of efficient and balanced offenses.  In fact, Louisville is one of just eight teams that runs (207) for at least 200 yards and passes (263) for at least 250 yards per game. Wake Forest is also on that list, so the Deacons are not to be taken lightly. The Deacons defense is also allowing a league-low 26% third down conversions. But digging a little deeper, we note that Louisville has played a stronger schedule or opponents and has the better yards per play differential. The Cardinals lost at Florida State by 11 and opened the season at Top 10 Notre Dame and covered in a 35-17 defeat in a game the Cardinals rushed for 258 yards and had more first downs in a near even yardage game on the road. In a higher-scoring ACC game, we side with Louisville.
Early kickoff Saturday and we turn to a defensive dominator in Temple (4-1) to slow the strong, balanced offense of Memphis (5-0). The Owls did just that back in Week 3 when they shutdown Maryland 20-17 as a home 'Dog at this same price point. Temple's defense is allowing just 4.0 yards per play versus FBS opponents to rank top-6 in the country. Memphis allowed 535 yards to UL Monroe last week, but still won 52-33 in a misleading final score with more big plays including on defense and special teams, which is better in this match-up. The Tigers offense is strong, but face by far their toughest defense to date and a top-tier pass defense. Coach Rod Carey has continued his success at Temple in his first year after many seasons leading the strong No. Illinois program. Let's try this defensive 'Dog at home with a few extra days of preparation for Temple.
My Golden Gophers (alumni) are off to a 5-0 start and many in Minny are happy. But in a game that would have had Nebraska a slight favorite early in the season, we must turn to Big Red to turn around their fortunes – of course with the assumption QB Adrian Martinez will play. The Gophers have won four of their five games against a softer schedule by 7 points or less. They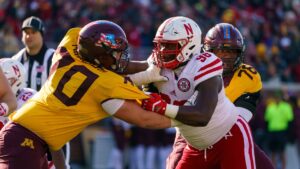 caught Purdue without their quarterback and star receiver Moore, escaped in overtime at Fresno State and had to score a touchdown in the closing seconds to beat Georgia Southern. Only one of those opponents might end up in a bowl game. Nebraska (4-2) has covered just one game this season to cost their betting backers plenty. Dual-threat QB Martinez has not lived up to billing in his sophomore season, but he's still a dangerous weapon and leads a 'Huskers balanced offense that both runs and passes for at least 200 yards per game despite tons of turnover troubles. Nebraska has faced a stronger schedule of teams in Ohio State, No. Illinois, Northwestern and Colorado in a game Nebraska gave away after leading 17-0 at halftime. Minnesota QB Tanner Morgan is having a breakout sophomore season with better than 11 yards per pass and an 11/3 TD-to-INT ratio. He passes to an excellent pair of receivers in Bateman (537 yards) and senior Tyler Johnson, who you'll be watching on Sunday's next season. Still, in a key Big Ten West battle, we side with Nebraska with an *, as quarterback Martinez (knee) must play for us to include and rate here. Martinez (knee) did practice the end of the week along with leading receiver JD Spielman (knee), but both are game time decisions following injuries in last week's win. The Cornhuskers also have two kickers ailing. A backup quarterback starting for Nebraska may see this line rise, which I may still play taking more points and also evaluate in-game betting opportunities. Also, watch the weather which shows a 50% chance of SNOW showers and rain mix with temps dipping below 40 degrees (it's October, you know why I left). Harder to Row the Boat, and while I like Goldy Gopher, the price is rising and they now face a stronger opponent.
Check out the current Las Vegas lines and follow the college football betting odds and percentages of team bets at Sports Insights.
FairwayJay is a leading national sports analyst and is recognized as one of the sports industry's most insightful handicappers and professionals. Follow him on Twitter: @FairwayJay