Fairway's Forecast – College Football Week 5 Preview And Picks
Fairway's Forecast and Week 5 College Football Underdog Picks
A 5-1 ATS run the past two weeks gets us back to level par at 7-7 following a slow start and some very unfortunate losses. A bad loss by Michigan was followed by a pair of outright underdog winners on SMU and Appalachian State in last week's college football picks.

There are two Top 25 match-ups on the Week 5 card, and we'll be adding one of the underdogs to our picks and analysis below along with playing against two other Top 25 teams.
Also, follow the bye week schedule each week and note which teams are rested and ready coming off a bye into Week 5. There are two games Friday night in which both teams are off a bye, and we're on one of them with Maryland.
Read the rest of my insights and analysis in my article at Offshore Gaming Association.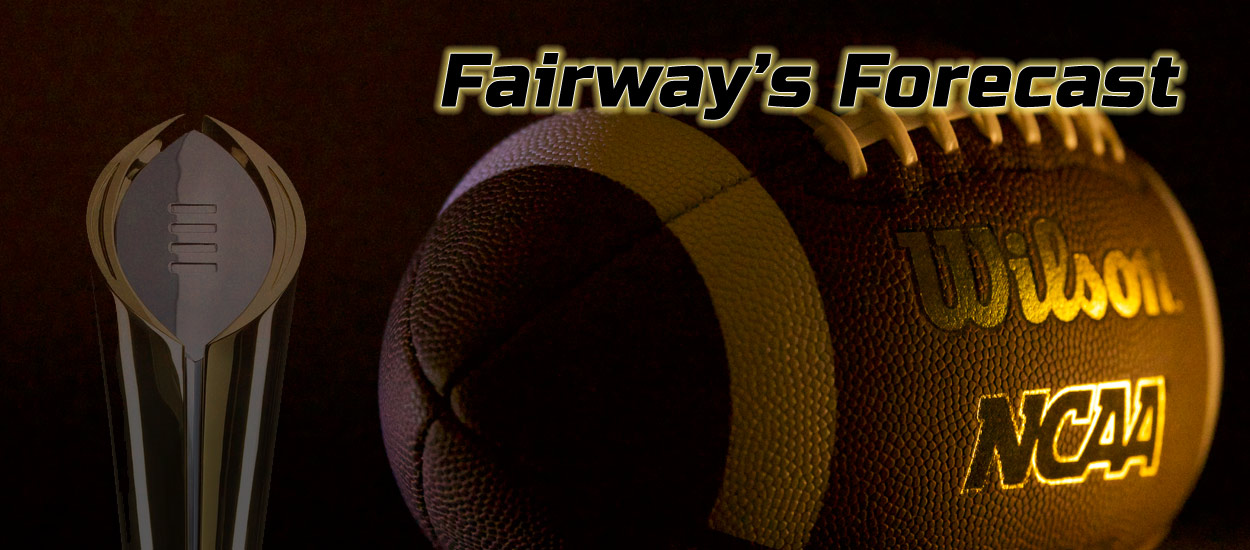 NCAA Underdog Selections for Saturday, Sept 28 plus one play on Friday.
108 Maryland (+6.5) vs Penn State – Terrapins Money Line +205   (Friday)
119 Central Michigan (+17) at Western Michigan – Chippewas Money Line +700
173 Virginia (+12.5) at Notre Dame – Cavaliers Money Line +395
196 Nebraska (+17) vs Ohio State – Cornhuskers Money Line +615
Nebraska has been underperforming while the Buckeye's have been burying opposition each week. Ohio State's power rating has adjusted significantly, as has the Game of the Year line from the Golden Nugget this summer, which had Ohio State a 10-point favorite in this match-up. We need to adjust and sometimes teams exceed expectations or the adjusted lines. But this is a huge number for get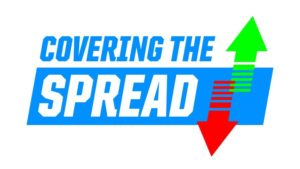 on the road in Lincoln, and the Buckeye's were a similar 18-point favorite last year in Columbus and escaped over a 4-win Nebraska team 36-31 with near even yardage. Despite the blown game and loss at Colorado, we look beyond the scores and see that Nebraska is both running (220) and passing (270) for more than 200 yards per game. And the pound the ground attack has been improving each week including 346 rushing yards last week at Illinois. Sure the Buckeye's are stronger and perfectly balanced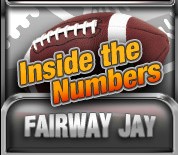 on offense running (260) and passing (264) with new QB Justin Fields 13-0 TD/INT ratio and flawless play. But we'll find out more here for both teams facing its toughest opponent to date. Ohio State has a dominant top-10 run defense, but the Buckeye's have not faced a rushing attack this strong yet this season, and Nebraska's run defense is also well above average allowing 116 YPG at 3.1 YPR. The question on this cover will likely come down to turnovers, which has been Nebraska's problem thus far. But a relatively clean game will give Big Red a big shot to make this a closer than expected finish. Could Nebraska pull off a similar upset as Purdue (+13) over Ohio State 49-20 last year which we called for on these pages?  Probably not with the Buckeye's stronger defense and pressure on Nebraska QB Martinez, but the points are plentiful.
Virginia continues its ascent under 4th year coach Bronco Mendenhall, who has the Cavaliers playing tough defense ranking top 15 in both run defense and total defense. That defense, and this line, is a must take if you believe the Irish will score less than 28 points. Notre Dame runs the ball for just 144 yards per game, and struggled as expected on the ground last week.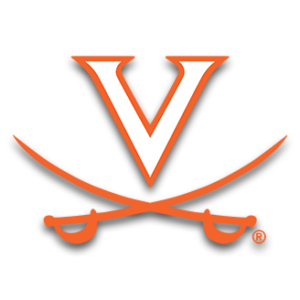 Following the Irish' 23-17 big game loss at No. 3 Georgia last week, coach Brian Kelly said it was one of the most physical game he had coached. The Irish could use a breather after that physical game and emotional environment, but they won't get it against Virginia. Along with our 2-1 'Dog log last week on these pages, I added a bonus bet on Old Dominion (+29) against Virginia, noting the situational spot, bye week and also look ahead for Virginia to this match-up with Notre Dame. Old Dominion took a 17-0 lead and easily covered in a 28-17 defeat and the Monarchs took money dropping the line lower. Old Dominion actually out-gained Virginia but neither team could reach 300 yards offense. Virginia was laying low, but a stronger effort will be put forth against the Irish.
Read more analysis in article at osga.com.
FairwayJay is a leading national sports analyst and is recognized as one of the sports industry's most insightful handicappers and professionals. Follow him on Twitter: @FairwayJay