Fairway's Forecast – College Football Week 13 Preview And Picks
Fairway's Forecast and Week 13 College Football Underdog Picks
Following our 3-0 ATS sweep in Week 11, we went 1-1 in our Week 12 NCAA football underdog picks, but that was a bit disappointing again. Nebraska (+14.5) went toe-to-toe with Wisconsin in a near even yardage and stats game, but somehow did not cover in a 37-21 defeat. A kickoff return touchdown by Wisconsin didn't help, and Nebraska couldn't punch in a touchdown late following 1st and goal at the 5 yard line and came up less than a yard short on 4th down. Wisconsin is still alive for the Big Ten West
title but will need to win this week against Purdue and then at Minnesota to win the tiebreakers over the Gophers as division champs.
The push towards the College Football Playoff continues and I analyze the rankings along with the Penn State at Ohio State match-up in my article at Forbes. Three undefeated teams remain at the top of the rankings – LSU, Ohio State and Clemson.
There are some big rivalry games this weekend including in the Pac-12 where crosstown rivals collide in the UCLA at USC showdown along with 'The Big Game' between Cal and Stanford in Palo Alto. Next week is the biggest rivalry week of the season, and a sneak peak ahead has us likely on Michigan as a double-digit home 'Dog against Ohio State pending this Saturday's results.
Read the rest of my article and college football game analysis at osga.com.
NCAA Football Underdog Selections for Saturday, Nov. 23 
158 Colorado (+14.5) vs Washington – Buffaloes Moneyline +475
161 Boston College (+20.5, now +21) at Notre Dame – Eagles Moneyline +800
177 Texas (+6) at Baylor – Longhorns Moneyline +185
180 Tulane (+6) vs UCF – Green Wave Moneyline +190
This will be a tough one for many bettors, as Colorado (4-6) is a losing team, has scored less than 17 points in four of its last five games, and has been blown out by 30+ points against Oregon and Washington State. But those games in October were on the road, yet the Buffs played USC tough in a 3-point home loss taking +10.5 and gaining 520 yards including nearly 200 rushing. Then two weeks ago, Colorado snapped a 5-game losing skid by beating Stanford 16-13 in a game with near even yardage and a solid rushing game for Colorado. Again, not flattering, but the Buffs defensive performance was better and now Colorado enters off a bye week and that situation off rest and a 'Dog win is a positive and profitable profile against a Washington team off a big margin win two weeks ago prior to its bye week. But Washington (6-4) has not met expectations this season and has a big rivalry game on deck with a short Thanksgiving week. The Huskies lost three home games this season which has not happened under coach Peterson, but the red flag was the 23-13 loss at Stanford in which Washington was out-gained 482-294 in early October laying -13.5. Now Colorado takes more points, and QB Steven Montez has shown he can balance the offense at times with four 300+ passing yard games. Colorado will still try to pound the ground game, as will Washington. But in altitude and a last home game, we'll bite with this running 'Dog to come under this big impost. Bet the Buffs in their last home game.
Both Boston College and Tulane are taking 50% of the spread action from the betting data at Sports Insights . Last week there was support for Navy and the line dropped to 7 or 7.5 against Notre Dame (8-2). The Fighting Irish made sure bettors paid a price and had no hope at halftime leading 38-3 on their way to a 52-20 romp over the Midshipmen. The bookmakers adjust again, but too much in this bettors opinion as Boston College (5-5) will bring a strong effort off a bye for this rivalry game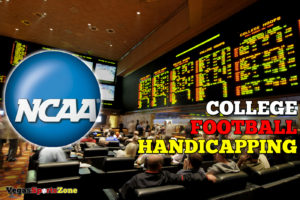 knowing they still need one more win to become bowl eligible. Another road game at Pittsburgh follows the Eagles visit to South Bend, but expect full focus and a reliance on one of the top-5 rushing attacks in the country for our big running 'Dog play. Boston College averages 274 rushing yards per game and 291 over their last three contests, and Notre Dame has allowed four opponents to rush for at least 200 yards this season. Total offense for the Eagles is 479 yards per game to rank top-12 in the country, making Boston College one of the efficient and balanced offenses that makes our 200 club list of teams that both run and pass for at least 200 yards per game. Notre Dame is 6-0 at home, but prior to Navy the Irish won two home games by 3 points or less against USC and Virginia Tech, although the Irish out-gained VT by more than 200 yards in a 21-20 victory. The concern in betting on Boston College is its defense, which allows 6.6 yards per play to rank bottom 10 in the country and even worse over its last three games. Still, a big number with plenty of room for for this rivalry 'Dog, who beat Virginia Tech early in the season and Tech caused Notre Dame some problems in a recent very close win.
Read more college football game analysis at osga.com.
FairwayJay is a leading national sports and betting analyst providing insight and information you can bet on for nearly two decades from Las Vegas. His work, writing and content is provided to various sites and leading sources. Follow him on Twitter: @FairwayJay