Fairway's Forecast – College Football Week 10 Preview And Picks
Fairway's Forecast and Week 10 College Football Underdog Picks
Not much Top 25 action this week with five of the eight undefeated teams ranked in the Top 15 on a bye – No. 1 LSU, No. 2 Alabama, No. 3 Ohio State, No. 5 Penn State and No. 13 Minnesota.
November 9 will be a big week as Alabama hosts LSU with an advance line of Alabama -7 and Minnesota hosts Penn State.
We got Oklahoma State (+11) and Miami (+4.5) in as outright underdog winners last week, but more losers on a big card and we stand 15-18 ATS on these pages picking underdogs only each week. For Week 10 a light underdog card for us to kick off November, but there will be plenty more in the month ahead with many rivalry games and some of the biggest contests of the season as teams push towards bowl eligibility, conference titles and a playoff position for the elite teams.
Check out the latest college football scores and odds from Las Vegas sportsbooks along with the rest of my game analysis and insights at Offshore Gaming Association. 
NCAA Football Underdog Selections for Saturday, Nov. 2
339 BYU (+3.5) at Utah State – Cougars Moneyline +140
348 Kansas (+6) vs Kansas State – Jayhawks Moneyline +190
Both BYU and Kansas allow more than 210 rushing yards a game, which is a concern in these match-ups as is the special teams for both teams. But the situations are pretty good with BYU off a bye and Kansas getting K-State off a huge win, and the yards-per-play numbers and our projections see close contests and yards making both 'Dogs capable of winning.
Big battle in the state of Utah as BYU (3-4) travels to Logan to tackle Utah State (4-3). The Cougars have lost each of the last two years to Utah State as a slight favorite. BYU has five winnable games remaining after taking on a very tough schedule with home losses to Utah and Washington and two road losses recently as slight favorite at Toledo (even yardage) and So. Florida, who BYU dominated time of possession and out-gained by USF by 125 yards before losing late. Two weeks ago the yardage was near even and BYU beat Boise State as a 7-point underdog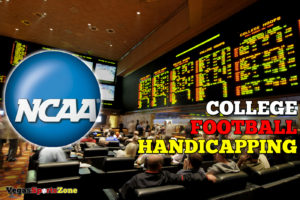 with freshman quarterback Baylor Romney making his starting debut. The BYU Cougars have been good enough to beat Southern Cal, Tennessee and last week Boise State with all three of those opponents having a better offensive and defensive yards per play than BYU (except Tennessee 5.3 offense to 5.4 for BYU). Utah State is 3-0 at home against weaker teams when the Aggies were at least a 23-point favorite in each contest. In their last three contests, Utah State was buried by LSU 62-7 and Air Force 31-7 while getting out-gained 601-168 by LSU and 472-128 by Air Force and only picking up 7 first downs against the Falcons. Even in a win over Nevada sandwiched between, Nevada had nearly 10 minutes more possession time against Utah State. What's the problem? A first year offensive coordinator that has messed up QB Jordan Love, who has a 8/9 TD-to-INT ratio after 32 TD's and 6 INT's last year. Despite playing the superior strength of schedule (SOS), BYU has a -0.2 yards per play differential while Utah State is only slightly better 0.0. Still must consider that BYU is playing the most recent two games without QB Zach Wilson (thumb). Both of BYU's freshman quarterbacks have started a game this season, and duel-threat redshirt freshman Jaren Hall suffered a concussion against USF with Romney starting against Boise State and playing well. Now they get extra prep, reps and rest with BYU off a bye and not announcing the starting quarterback. We like that and side with BYU in "The Battle for the Old Wagon Wheel".
FairwayJay is a leading national sports analyst and is recognized as one of the sports industry's most insightful handicappers and professionals. Follow him on Twitter: @FairwayJay