Fairway's Football Forecast – Week 8 NFL Picks and Predictions
Identifying Underdogs and Parlays for Profit – Week 8 NFL Picks
We continue with our NFL picks, predictions and parlays with a focus on underdogs. Like our weekly college football picks and predictions producing profit, we take a similar approach in the NFL. However, with fewer games each week, finding four underdogs to join Fairway's Foursome is far more challenging. Still, we'll Chip-in our thoughts and analysis, and modify our course management along the way.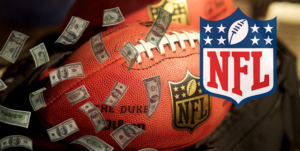 Do your best throughout each week to anticipate line moves and bet the best numbers, including with your NFL Week 8 picks. With so many offshore options and leading online sportsbooks to choose from and compare, it should be reasonable to expect using due diligence in your search for the best numbers. That said, we release these plays late in the week and can't always provide the best numbers, but we'll continue to chip-in our best to make more birdies and get the green.
Risk vs. reward and searching for value is something bettors should shoot for in their pursuit of profit. Competitively-priced underdogs are always worth consideration, as many of these barking 'Dogs can not only have your wager secured in the later stages of a football game, but some will also have a solid shot to win outright. Thus, money line wagers should also be part of your betting portfolio. We've had 10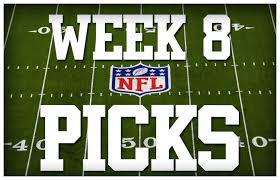 outright underdog winners through 7 weeks after the Redskins win over Dallas as 'Dog last week, although a losing week dropped our underdog picks on these pages to 13-11 ATS.
In the NFL, competitively-priced underdogs are 6-points or less. Since the point spread comes into play less than 15% of the time on games lined at 6-points or less, you should consider money line 'Dogs along with your straight wagers which should be the focus. I'll provide the parlay payoffs as I know many bettors like to risk less and win more, despite the odds against hitting a 3 or 4-team parlay.
Fairway's Football Forecast provides the picks and these leading online sports books offer the best experience and security to ensure you're getting paid. Shop the best lines for NFL Week 8 games including leading reduced juice shops and Las Vegas sportsbooks. Last week the Redskins line moved from -1 to Washington +2, and it looks like both our picks below will move and be slight favorites by kickoff.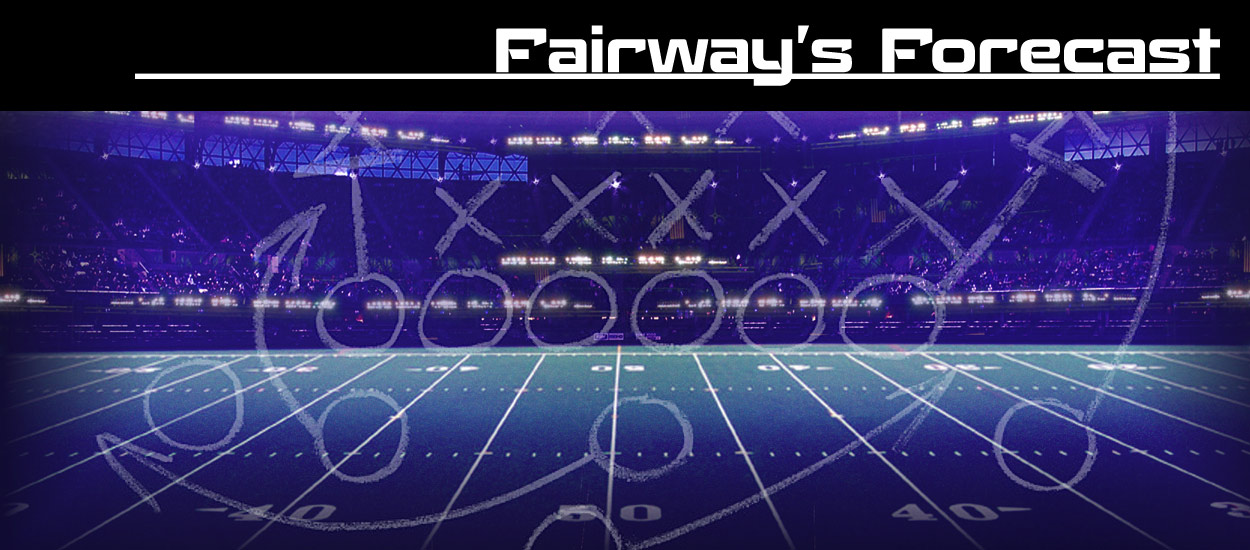 259 Washington (PK) at NY Giants – Redskins Money Line -110
269 San Francisco (PK) at Arizona – 49ers Money Line -110
Our lightest NFL card of the season on these pages where we provide underdogs picks, predictions and parlay targeting underdogs and on rare occasion very slight favorites. We could add more plays and try to make a case for some ugly underdogs like the Browns, Broncos or even the adjusted lookahead lines with the biggest move on the Raiders this week. But we'll pass here and take a smaller swing and not try to force it with some clueless coaches or a rookie QB on the road as inconsistent play continues from those three teams. Let's go for a two-some and sweep this week with point of attack play our focus as we go inside the numbers to more winners.
Washington at NY Giants –  New York (1-6) is off a short week and Monday night loss at Atlanta when they didn't score a touchdown until the final minutes of the game. The Giants last second touchdown and 2-point conversion gave them the back-door cover in a 23-20 defeat, but the problems still persist and the division-leading Redskins (4-2) are going to run their way to another victory. Point of attack play last week showed Washington out-rush Dallas' top running game 130-73, and Adrian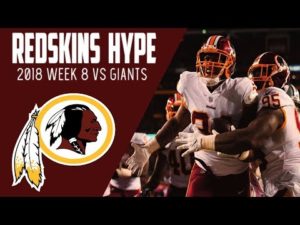 Peterson will be a busy runner again. Quarterback Alex Smith is throwing mostly shorter passes and still protects the ball well (2 INTs), and he'll have two more targets this week as both RB Chris Thompson and WR Paul Richardson return and are two of the teams top-3 receivers. The Giants ran the ball just 20 times and managed only 61 yards against the Falcons depleted defense. The Redskins average 29.5 running plays per game while the Giants are a league-worst 19.3 rushing attempts per game. If either team runs to those averages in this contest, we have a better than 75% chance to cover the spread, and in this case win at pk 'em. Consider too that the Redskins defensive front has slowed some of the leagues to runners this season holding the Saints Kamara (24), Cowboys Elliott (33), Panthers McCaffrey (20), and Cardinals Johnson (37) to minimal rushing yards. Barkely will be tough to contain, but Washington's defensive front seven remains unheralded. With New York trading a cornerback and their top run stuffing defensive tackle this week, their defense is further weakened. The Redskins defense allows 5.4 yard per play to rank top-10 in the league while the Giants are in the bottom tier allowing 5.9 YPPL. Eli Manning will have to pass more again this week, and that's not a good thing he's been sacked in less than 2.5 seconds a league-leading 12 times and he's under pressure on 33% of pass attempts which is fourth highest in the league. New York is also converting just 25% of third down conversions between 6-10 yards. Nothing to like about New York and the Redskins roll on the road to their third-straight win to remain in first place.
San Francisco at Arizona –  Here are two other teams that are both struggling as San Francisco (1-6) and Arizona (1-6) join the Giants with the worst record in the league. Each team was on the losing end of blowout losses last week and both were minus-4 in the turnover column. Teams that are -3 or more in turnovers in a game are now 2-21 SU/ATS this season; the single most important category in determining wins, losses and point spread results in the NFL. The Cardinals lone victory came against the 49ers earlier this month 28-19, but don't be fooled by the Cardinals or that win. Arizona benefitted from five 49ers turnovers that day, and QB Bethard is still too inconsistent as San Francisco now has a league-worst -15 turnover margin after four more in last week's 39-10 loss to the undefeated Rams. Still, the 49ers outgained the Cardinals in the first meeting 447-220, and Bethard won't be throwing the ball 54 times in the rematch. The 49ers have the advantage at the point of attack, and the Cardinals are rushing for a league-worst 64 yards per game (20 attempts) while the 49ers are No. 2 running for 137 yards per game.  Currently, the Cardinals are the worst team in the league in my estimation, and its rookie quarterback and clueless coach have now put the offensive play calling in the mind and hands of new offensive coordinator Byron Leftowich. Ugh. Don't see the Cardinals wining another game this season unless they beat Oakland at home Nov. 18. San Francisco evens the score this week as the better and more motivated team with superior coach and playing calling in this basement battle in the NFC West.
Best wishes in your Week 8 NFL picks as you shoot for more profit and green.
Article posted at osga.com.
FairwayJay is a leading national sports analyst and is recognized as one of the sports industry's most insightful handicappers and professionals. Follow him on Twitter: @FairwayJay