Fairway's Football Forecast – Week 10 NFL Picks and Predictions
Identifying Underdogs and Parlays for Profit – Week 10 NFL Picks
FairwayJay enters NFL Week 10 off a 3-1 Week with 3 more outright underdog winners making it 14 this season on his 17-13 ATS 'Dog log.
We continue with our NFL picks, predictions and parlays with a focus on underdogs. A winning season through the first half going 17-13 ATS with 14 outright underdog winners including three more last week. Our focus on underdogs only has helped us in our pursuit of profit, and we'll continue to search for underdogs of interest and value in the betting line as Fairway's Foursome and Forecast make the turn towards the finish.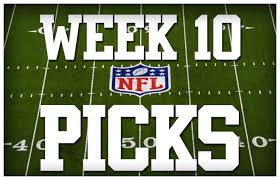 Do your best throughout each week to anticipate line moves and bet the best numbers, including with your NFL Week 10 picks. With so many offshore options and leading online sportsbooks to choose from and compare, it should be reasonable to expect using due diligence in your search for the best numbers. That said, we release these plays late in the week and can't always provide the best numbers, but we'll continue to chip-in our best to make more birdies and get the green.
Risk vs. reward and searching for value is something bettors should shoot for in their pursuit of profit. Competitively-priced underdogs are always worth consideration, as many of these barking 'Dogs can not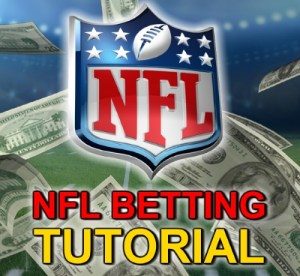 only have your wager secured in the later stages of a football game, but some will also have a solid shot to win outright. Thus, money line wagers should also be part of your betting portfolio.
In the NFL, competitively-priced underdogs are 6-points or less. Since the point spread comes into play less than 15% of the time on games lined at 6-points or less, you should consider money line 'Dogs along with your straight wagers which should be the focus. I'll provide the parlay payoffs as I know many bettors like to risk less and win more, despite the odds against hitting a 3 or 4-team parlay.
Fairway's Football Forecast provides the picks and these leading online sports books offer the best experience and security to ensure you're getting paid. Shop the best lines for NFL Week 10 games including leading reduced juice shops and the top sportsbooks in Las Vegas.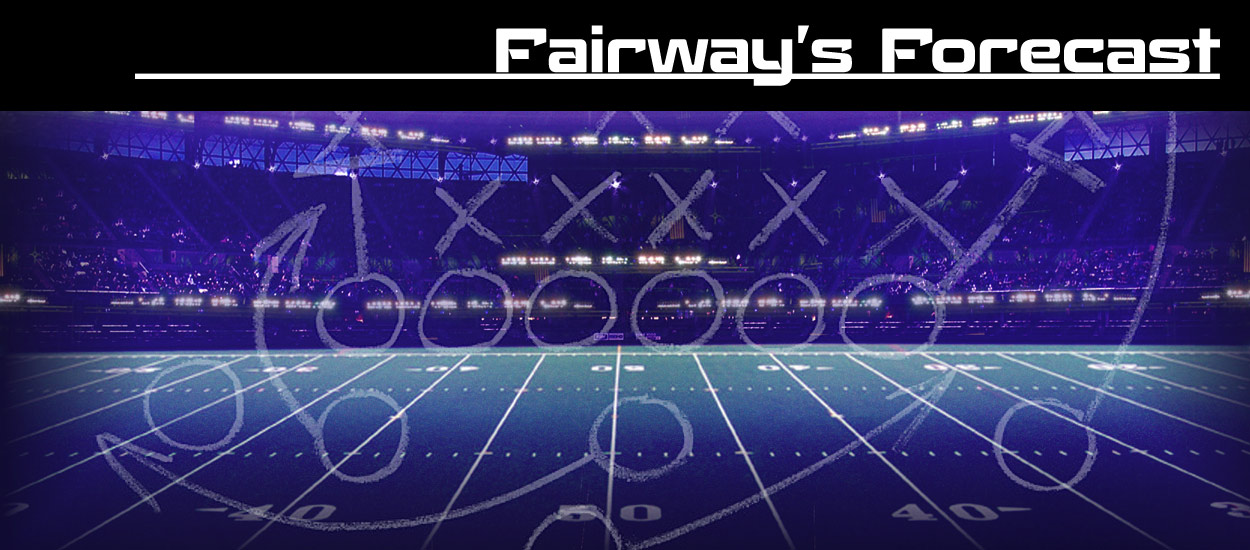 Inflated favorites is the theme this week following last week's blood bath for the sportsbooks, who got buried by a majority of the bettors when the six top favorites of the week all won and covered. Now in Week 10 there is 10 teams favored by at least a touchdown (6 points or more), and we'll make a case for some of those big 'Dogs.
254 Cleveland (+6) vs Atlanta – Browns Money Line +220
260 Tennessee (+7) vs New England – Titans Money Line +255
265 Detroit (+7) at Chicago – Lions Money Line +265
275 NY Giants (+3) at San Francisco – Giants Money Line +160
$20 4-Team Money Line Parlay = $2,136
$20 4-Team Parlay = $220
Atlanta at Cleveland – Boy, it can be tough to bet on the Browns (2-6-1). Those close early season losses to the Saints and Raiders and Week 1 tie vs. Pittsburgh as a 3.5-point home 'Dog taking action are seemingly a thing of the past. First game after hopeless Hugh Jackson was fired and Cleveland lost another game by double-digits to the Chiefs last week, allowing 500 yards for the Browns third double-digit defeat it its last four games and fourth straight loss overall. Those were against top teams and QB's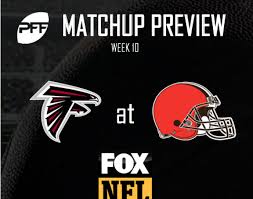 Rivers (LAC), Roethlisberger (PIT) and Mahomes (KC). They face another one this week in Matt Ryan and the Falcons (4-4), who have won three straight to even its record, but are still not to the level of those three teams. The reason is not because of the Falcons offense which is really coming on, but Atlanta's defense, which is still hurting due to numerous injuries including to pro bowl middle LB Deion Jones. The Falcons have surrendered a league-high 658 receiving yards to opposing running backs, and the Browns can take advantage this week. The Browns lost some additional defenders in defeat last week too, and LB Christian Kirksey was put on IR (hamstring), and interim head coach and defensive coordinator Gregg Williams said he will change the scheme (likely more nickel packages) with the multiple linebacker injuries. The revamped Browns offense and QB Baker Mayfield should move the ball this week after gaining nearly 400 yards at 5.5 yards per play last week in defeat. The Falcons have much more market appeal this week following an impressive road win at Washington. That followed close, narrow wins over the last place Giants and Buccaneers at home. Now back-to-back road games at Cleveland, where it will be in the 30's Sunday following some snow and high winds Saturday. Atlanta is now laying 6 points on the road at Cleveland. The Steelers blew out the Falcons a month ago and Pittsburgh was laying 3.5 opening week at Cleveland. That's called value, and overreaction, as the look ahead line out of Las Vegas a week ago was Falcons -1. We'll take our chances with the Browns.
New England at Tennessee – New England has won six straight and covered five of them, and the chants of "You don't bet against the Patriots" and the Belichick/Brady combination are being bantered about again.  That's what the popular Patriots bettors tell their friends who bet against them the last three weeks again, even though the Patriots were fortunate to cover them. We cashed in with the Titans on these pages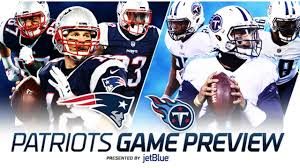 last week, and Tennessee returns home on a short week following that Monday night win at Dallas, 28-14. Titans head coach Mike Vrabel was a popular leader of the Patriots defense over a decade ago during New England's dynasty. Like Detroit coach Patricia and the Lions, who we played in the Week 3 upset of these Patriots, Vrabel knows the inner workings and plays of the Patriots and how to game plan for them. A ball control offense is likely, and Tennessee can have even more success on the ground after rushing 36 times for 125 yards against a stronger Dallas run defense. The Patriots allow 4.4 yards per rush, and the Titans run the ball an average of 28 times per game. Tennessee's defense is also 48 yards per game better than New England's defense, and the Titans pass defense is top-8 in passing yards against while the Patriots are bottom eight. What we have here is another inflated favorite, and while the Patriots have overcome the price and covered the big numbers in the fourth quarter each of the past two games, we think the Titans can keep it close and hopefully not give the game and cover away with a turnover late like New England's most recent two opponents.
Detroit at Chicago – Bet at the leading online sportsbooks and BookMaker, which is dealing +7 on the Lions into the weekend. I'm aware the first place Bears (5-3) are 3-0 as home chalk this season. They also lost at Soldier Field to the Patriots; a team the Lions pounded at home in Week 2. The Bears gained 190 yards at 4.1 yards per play and had 11 first downs at Buffalo last week. Chicago still won 41-9. The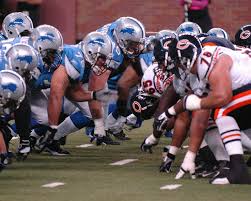 week before the Bears shut down the Jets with its dominant defense, which gets LB Khalil Mack this week. The Lions have some injuries to watch into the weekend and kickoff, which could make this line go to +7. Chicago deserves credit for improved play and ranking No. 3 in average scoring margin. However, the Bears have played the league's softest schedule and have yet to beat a team above .500 with wins over the Bills, Jets, Bucs and Cardinals. A first place showdown with Minnesota next week at Soldier Field is ahead, and the Lions were beaten badly by those Vikings in Minneapolis last week 24-9 while gaining just 209 yards at 3.0 yards per play, further making them less popular this week at the sportsbooks. Detroit's run defense is improved with the trade for Snacks Harrison and the return of Ziggy Ansah, and the Bears rushing attack suffered a setback with the injury to OL Kyle Long (foot), and he's out for the rest of 2018. Chicago rushed for just 65 yards last week and QB Mitch Trubisky will be under more pressure again this week with less run support. Some contrary indicators setup following divergent results last week, and Lions QB Matthew Stafford will play better knowing too that Stafford and the Lions are 9-1 SU in the last 10 meetings with the Bears.
NY Giants at San Francisco – A Monday night match-up between NFC last place teams has the 49ers (2-7) laying a FG over the Giants (1-7). New York enters off its bye week, and San Francisco played last Thursday and buried the Raiders 34-3 after getting bet from a favorite to underdog when third string QB Nick Mullens was announced as the starting quarterback.  Mullens played like Joe Montana going 16/22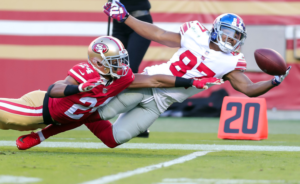 for 267 yards and 3 TD's without an interception. Mullens makes his encore performance in prime time this week, and we're willing to bet there will be a few more mistakes by Mullen as he adds to the 49ers -13 turnover differential; second worst in the league. New York first year head coach Pat Shurmer is calling 40 pass plays per game (8th most in league), and the problem is QB Eli Manning is just not as efficient anymore and holds the ball too long. Both the Giants and 49ers quarterbacks have been sacked a NFC-high 31 times. Expect to see more runs by rookie QB Saquon Barkley, and for the Giants to be better this week with the extra week of rest and preparation.
Best wishes with your Week 10 NFL picks in pursuit of profit.
Article posted at osga.com.
FairwayJay is a leading national sports analyst and is recognized as one of the sports industry's most insightful handicappers and professionals. Follow him on Twitter: @FairwayJay