Fairway's Football Forecast – NFL Week 9 Underdog Picks And Preview
NFL Week 9 Underdog Picks and Information You Can Bet On
No regrets with last week's 1-2 result as our two losses were on teams that suffered a minus 3 or greater turnover differential. Teams that have that turnover margin are now 4-20 ATS this season when on the wrong side of 3-or-more turnover margin in a game. The Buccaneer and Browns cost us last week and just missed the ATS covers in defeat with the Bucs out-gaining the Titans 389 (5.1 YPPL) to 246 (4.3 YPPL) and running 76 plays to 57 for the Titans. Oh, and the rushing numbers were 106 yards (30 rush attempts) to 72 (21 attempts). What does that mean, other than QB Winston is a turnover dope? Teams that outrush their opponent by at least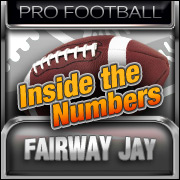 30 yards in a game are covering at 63% ATS this season (lowest in 20 years), while teams that run the ball at least 30 times are 54-22 ATS. Teams than run the balless than 23 times in a game are worst at 21-61 ATS. The poor officiating didn't help the Bucs, but those are some of the hazards of betting.
Now 14-11 ATS on these pages picking weekly NFL underdogs, we'll shoot for more birdies and green and add to our 65-36 ATS (63%) 'Dog log the past 2+ years posting NFL underdog picks each week at OSGA and Vegas Sports Zone.
Read more about the Browns blunders, floundering fish as Miami (0-7) tries to get first win this season against the NY Jets (1-6), and my additional game analysis at Offshore Gaming Association.
Check out the current scores and odds from Las Vegas sportsbooks and compare the betting data and percentage of bets on each Week 9 NFL game at Sports Insights. The Packers and Browns are taking greater than 80% of the spread bets while the perfect Patriots (8-0) are next at 74% as a road favorite at Baltimore.
Also, be sure to read my weekly regency report at TheLines with current week betting lines, market moves, insights and analysis plus Week 10 look ahead lines.
NFL Week 9 – Sunday, Nov. 3 
465 Detroit (+2.5) at Oakland – Lions Moneyline +120 (take +3 on game day as available)
467 Tampa Bay (+5) at Seattle – Buccaneers Moneyline +200
The NFL weather report shows no severe weather of note but some potential light rain in London for the Jaguars and Texans game.
We come right back with the Buccaneers (2-5) and their clueless quarterback Winston after he buried Bucs bettors again last week. Now 10 turnovers HIMSELF the past two games, is there any question that ball security is of most importance? Or to expect a quarterback to understand that a little better than Winston? We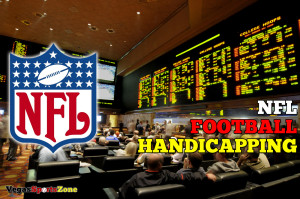 covered that stats from last week's game above with Tampa taking it to Tennessee in defeat. For the two decades of stats that I have kept with regards to rushing, I can assure you those numbers equate to nearly 90% ATS winners when combined. Unfortunately, a negative 3 or more turnover margin means a 92-93% chance of failing ATS. The Seahawks have allowed 141 rushing YPG over their last three contests and 4.9 yards per rush for the season to rank No. 29 in the league. If Curley (Winston) and Moe (OC Leftowich) can't figure out the correct game plan for balance this week, then there is little hope again. Overrated Seattle has allowed 27 points per game over their last four contests and at least 20 points in all but one game this season. The Bucs run defense statistically is No. 1 in the NFL allowing just 68 rushing YPG and 3.0 YPR. So the line of scrimmage on both sides is fine for Tampa Bay. Now if only the former No. 1 overall draft pick Winston can pull his head out of his A–, then his teammates and bettors might appreciate the taste of victory a bit more. Bucs be damned.
Check the NFL injury reports for updates as game times near.
FairwayJay is a leading national sports analyst and is recognized as one of the sports industry's most insightful handicappers and professionals. Follow him on Twitter: @FairwayJay