Fairway's Football Forecast – NFL Week 8 Underdog Picks And Preview
NFL Week 8 Underdog Picks and Information You Can Bet On
Our worst week on these pages with our Week 7 underdog picks followed our best week overall the previous week. The record now stands 13-9 ATS picking underdogs only and 64-36 ATS (64%) on 100 picks over the past 2+ years.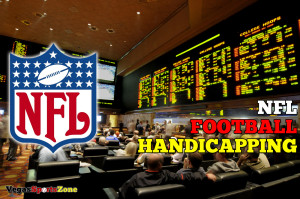 More injury news, analysis and market moves along with Week 9 look ahead lines in a weekly NFL report i provide at The Lines. The dreadeful Dolphins (0-6) are a 14.5-point underdog Monday night at Pittsburgh (2-4) with the Steelers off a bye. I may add the game separately after further review.
NFL Week 8 – Sunday, Oct. 27
251 New York Giants (+7) at Detroit – Giants Moneyline +245
253 Tampa Bay (+2.5) at Tennessee – Buccaneers Moneyline +125
273 Cleveland (+11) at New England – Browns Moneyline +450
Read the rest of this article and game analysis at osga.com for more information you can bet on.
The NFL weather report shows a 100% chance of rain in the forecast in Foxboro Sunday for the Patriots and Browns game.
The Browns enter off a bye, and that situation combined with this huge price also sets up a very positive ATS profile for Cleveland. The Browns are also getting healthier especially in the secondary with two key players returning this week in Ward and Williams. The Browns offensive line is better than it's shown, and expect a stronger performance similar to when Cleveland went to Baltimore and romped over the Ravens scoring 40 points.
The Patriots have pouned all opponents other than the Bills, who outplayed New England in defeat but had 4 TOs. We can't predict turnovers, or the many bad calls by the officials that are changing the complection of many games. The weather is another hazard to deal with this week. The Patriots defense is strong, and especially the secondary. New England aslo has the superior run defense in this matchup. New England is setting DVOA records, and the powerful Patriots have outscored opponents by 175 points, the most through 7 games in 100 years. That won't continue of course having faced a ridiculously soft schedule that now toughens over the next 6 games. New England is also coming off a Monday night game and easy win against the giving Jets. The public bettors love the powerful Patriots, who are taking more than 70% of the spread bets at a consensus of seven leading online sportsbooks as tracked by Sports Insights. Yet the line has dropped. The Browns are a bet.
Read the rest of the article and analysis at osga.com.
FairwayJay is a leading national sports analyst and is recognized as one of the sports industry's most insightful handicappers and professionals. Follow him on Twitter: @FairwayJay