Fairway's Football Forecast – NFL Week 5 Underdog Picks And Preview
Identifying NFL Underdog Picks and NFL Week 5 Bets
We move forward to NFL Week 5 and have to put Week 4 behind us as an 0-3 result on our underdog picks drops the 2020 record on these pages to 4-8 and the 3-plus year record now 81-62 ATS selecting only underdogs.
The wagering activity and percentages of bets and money varies at different sportsbooks, but you can see the bigger favorties are again attracting a significant amount of bets and money in Week 5 as noted at William Hill sportsbook.
The point spreads and totals can change right up to game time on Sunday, but from a money wagered and handle perspective, the Cowboys (-9), Steelers (-7) and Rams (-7) are all taking more than 80% of the money on side bets for those games along with the Browns (+1), who may be favored at a few sportsbooks by kickoff.
Week 5 of Pro 🏈 started with an upset, as Chicago beat Tampa Bay.

Two underdogs are receiving the majority of total number of tickets and total dollars wagered for all spread bets in their respective matchups. 👀

Odds, trends & notable wagers: https://t.co/k6Y2TpjPkO pic.twitter.com/Di6JDLb637

— William Hill US (@WilliamHillUS) October 9, 2020
NFL Scoring Surge
The biggest market adjustments are on the totals, as the NFL scoring surge has bookmakers begging for less scoring as bettors play more 'overs' than 'unders.' In Week 2, the NFL games averaged 53.3 points per game, and Week 3 followed with 52.2 points per game.  Week 4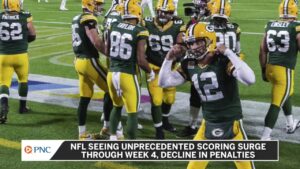 averaged 52.4 points per game. For the season, scoring is at a record high 51. 3 points per game.
Recall, the NFL scoring averages the past two seasons have been 45.6 and 46.6 points per game which was the highest since 2013 when NFL scoring averaged 46.8 points per game.
We'll continue to provide our underdog only picks with a season to date record now 4-8 ATS and a 3+ year record on these pages of 81-62 ATS.
Lines are subject to change and from origial post and underdog article at Offshore Gaming Association. See article for more including analysis on all selected games.
NFL Week 5 Underdog Picks
453 Las Vegas (+12.5) at Kansas City – Raiders Moneyline +550
458 Washington (+7.5) vs LA Rams – Washington Football Team Moneyline +285
467 Cincinnati (+13) at Baltimore – Bengals Moneyline +575
475 Minnesota (+7) at Seattle – Vikings Moneyline +260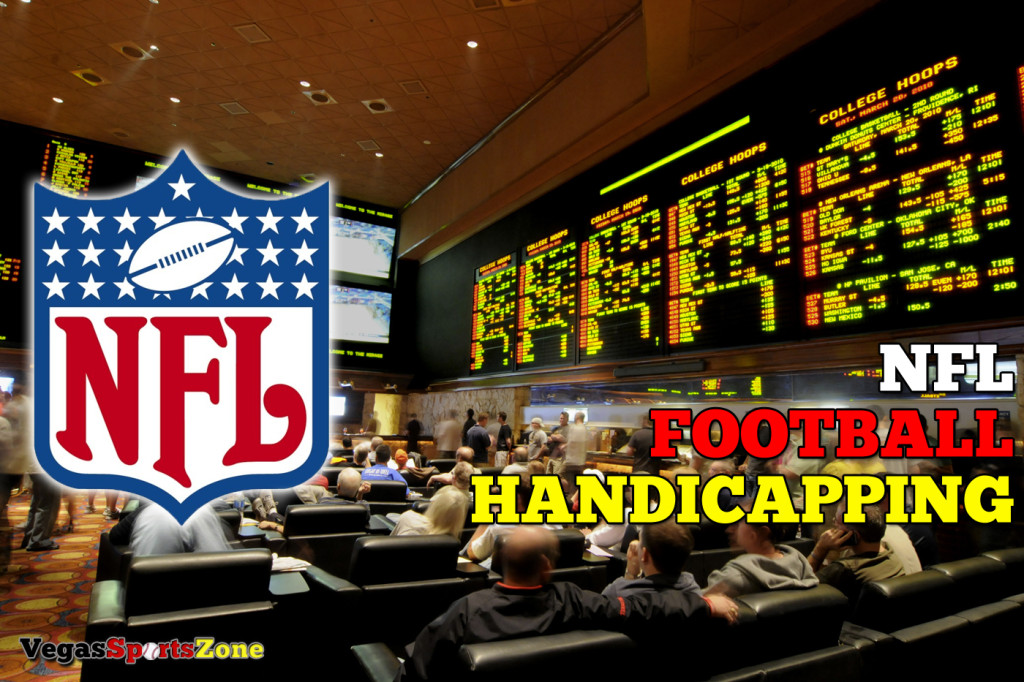 Las Vegas at Kansas City
Offshore Gaming Association Elite-Rated William Hill sportsbook is still offering the Raiders at +12.5 Friday morning although the line has dropped to 12 and 11.5 at selected sportsbooks. The Raiders defense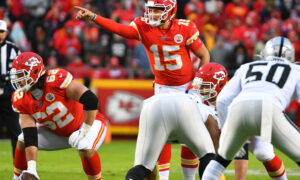 remains a major problem while the Chiefs scoring defense has improved dramatically now allowing just 17 points per game. Kansas City (-11) was very fortunate to cover last week against New England as the Chiefs explosive offense was held to just 323 yards offense and allowed 185 rushing yards on 35 carries but won 26-10 thanks to four Patriots turnovers. The Raiders have the running game and will rely heavily on Josh Jacobs and a quick controlled passing game to hopefully control the ball, clock and chains enough to keep this more competitive than the linemaker's number. Not favorable match-ups for the Raiders overall, but recall they were even more favorable against the Chargers but escaped with an OT win despite being outplayed and outgained in Week 2. Kansas City is on a 9-1 ATS run dating back to last season, but we'll stick with the Raiders to bring their best on the road this week.
Cincinnati at Baltimore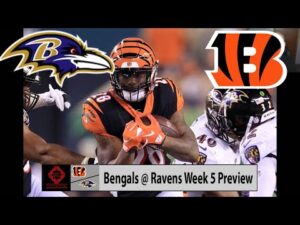 The Ravens running game could clearly prove problematic for the Bengals, but we've seen Baltimore's stock soar while playing sub-par football the last two weeks. The Bengals had their best and most balanced offensive output last week with 205 rushing and 300 passing in their first win of the season over the Jaguars. Clearly the Ravens defense is superior to the Jaguars or other opponents the Bengals and rookie QB Joe Burrow have faced, but Burrow has been impressive in passing for 300 yards or more in three straight games. So has the Bengals special teams units, which rank among the leagues best thus far. Baltimore bounced back last week off their embarrassing home loss to the Chiefs, but check the status of QB Lamar Jackson (knee) before you decide to bet Baltimore as he missed practice Wednesday and Thursday. Or bet the Bengals knowing they will give a big effort as big 'Dog off last year's embarrassing defeat to the Ravens.
Be sure to check out this week's market moves and next week's lookahead lines for Week 6 NFL games. Compare and evaluate the lines once released Sunday night and Monday for next weeks games.
Author: FairwayJay
is a leading national sports betting analyst, writer, handicapper and sports betting insider providing insight and information you can bet on for nearly two decades from Las Vegas. He chips in additional sports betting coverage and reporting on industry news and events for leading media and sports betting sites and companies. Follow him on X (Twitter): @FairwayJay