Fairway's Football Forecast – NFL Week 4 Underdog Picks And Preview
Identifying NFL Underdog Picks and NFL Week 4 Bets
As we move into NFL Week 4, Fairway's Football Forecast is looking to add more underdog winners. The Lions (+5.5) helped us with an outright 'Dog winner last week when more than 90% bets and money was on the Cardinals. Final: Detroit 26, Arizona 23. Unfortunately, the Cowboys (+5.5) blew the game and cover in a late loss at Seattle 38-31. Read more about that and the Week 4 picks in my weekly update at osga.com.
The wagering activity and percentages of bets and money varies at different sportsbooks, but you can see the bigger favorties are again attracting a significant amount of bets and money in Week 4 as noted at William Hill sportsbook.
The point spreads and totals can change right up to game time on Sunday, but from a money wagered and handle perspective, the Rams (-13), Baltimore (-14) and Packers (-7) on Monday night are taking more than 90% of the money on those games. The Seahawks (-6.5), Buccaneers (-6.5), Cowboys (-4.5) and Bills (-3) are taking more than 80% of the money.
It's a big week for Pro 🏈 favorites! Six different teams are currently favored by at least a touchdown at William Hill.

With more big spreads on the board, there are a lot more teams drawing strong action from bettors. 👀

Check out the Week 4 spreads and trends ⬇️

— William Hill US (@WilliamHillUS) October 2, 2020
NFL Scoring Surge 
The biggest market adjustments are on the totals, as the NFL scoring surge has bookmakers begging for less scoring as bettors play more 'overs' than 'unders.' In Week 3, the NFL games averaged 52.5 points per game, which followed a Week 2 scoring surge of 53.3 points per game. For the season, scoring is averaging 51.2 points per game. Recall, the NFL scoring averages the past two seasons have been 45.6 and 46.6 points per game which was the highest since 2013 when NFL scoring averaged 46.8 points per game.
We'll continue to provide our underdog only picks with a season to date record now 4-5 ATS and a 3+ year record on these pages of 81-59 ATS.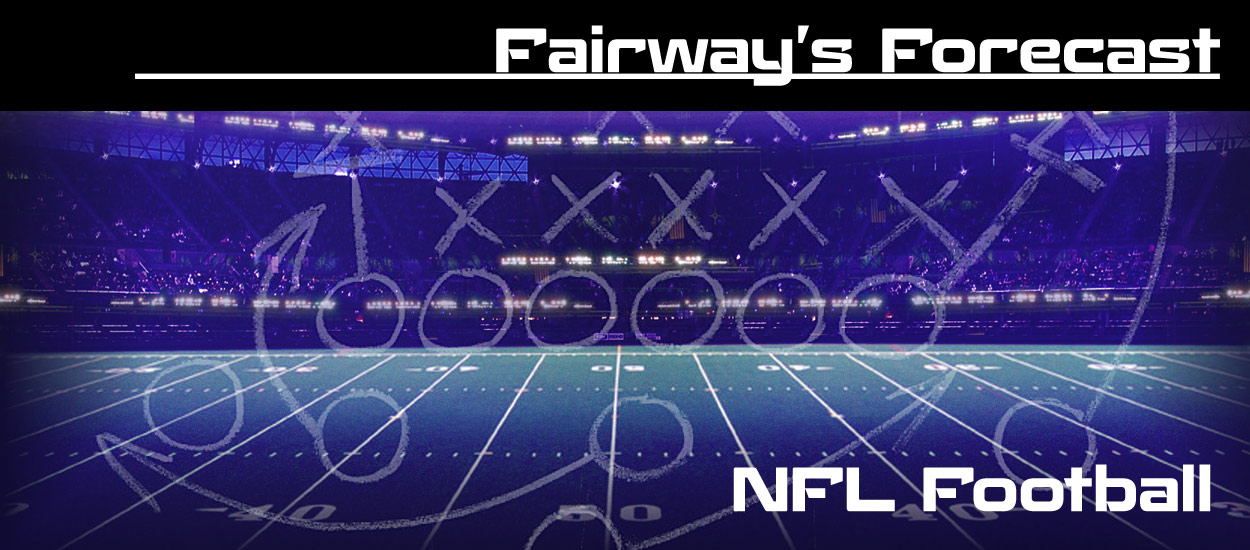 NFL Week 4 Picks 
Lines can and have changed since the picks were originally posted at osga. The weekly market moves can also be compared to the following weeks lookahead lines. Check current lines, odds, totals and moneylines at TheLines, where I'm a regular contributor.
454 Detroit (+4.5) vs New Orleans – Lions Moneyline +185
464 Miami (+6.5) vs Seattle – Dolphins Moneyline +240
479 Atlanta (+7) at Green Bay – Falcons Moneyline +275
New Orleans at Detroit
There are a number of positive profiles lining up on Detroit off their upset win last week and returning home to play the Saints. New Orleans and Detroit are both 1-2 after the Saints were beaten at home by the Packers. Detroit got a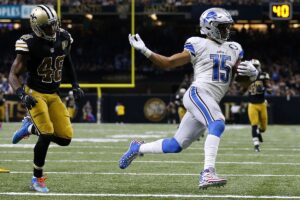 little healthier last week and the return of top WR Kenny Golladay was a big boost and TE T.J. Hockenson should be a prime target this week too against a Saints defense that is struggling and allowing 31 points per game. Drew Brees is throwing a majority of short, underneath passes and while RB Alvin Kamara will get his share, the Lions as a home 'Dog at this price is a solid play to support.
Seattle at Miami
Seahawks QB Russell Wilson is the clear MVP to me thus are with 14 TD passes in three Seattle wins. He's covered the A— of a Seahawks defense that has allowed a league-worst 497 yards per game. Sure Seattle has played some top offensive teams and quarterbacks in Atlanta, Green Bay and Dallas. But the situation doesn't get much better than this at Miami to support our favorite fish and Dolphins despite Miami's own poor defense thus far. Seattle paid a price in victory last week as they were decimated with injuries. Check out the laundry list including RB Chris Carson as it comes out Friday. Seattle makes the longest road trip of the NFL season this week while Miami comes off a Thursday night win in Jacksonville with its best showing and extra rest and preparation at home. These situations are where NFL upsets are born.
Author: FairwayJay
is a leading national sports betting analyst, writer, handicapper and sports betting insider providing insight and information you can bet on for nearly two decades from Las Vegas. He chips in additional sports betting coverage and reporting on industry news and events for leading media and sports betting sites and companies. Follow him on X (Twitter): @FairwayJay