Fairway's Football Forecast – NFL Week 10 Underdog Picks And Preview
NFL Week 10 Underdog Picks and Information You Can Bet On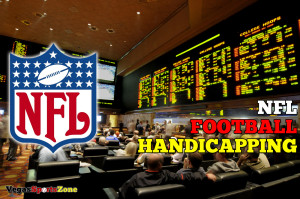 For the second straight week no regrets with our underdog picks other than to not include the winners we mentioned as bets on the Dolphins and Ravens, who both won by more than a touchdown as underdogs. Our 0-2 result on these pages include the Buccaneers bending us over for the second straight week. Sure it's frustrating when we bet the Bucs +6 and +5, which was the release number late week. Tampa Bay took Seattle to overtime, AFTER the Seahawks kicker missed a 40 yard field goal at the end of regulation. Then the Bucs lose the coin toss, and Russell Wilson takes Seattle down the field and tosses his 5th touchdown pass of the game for a 40-34 Seahawks win. Brutal. The Bucs had 418 yards offense and 29 first downs, second highest total of the week to Seattle's 31. Quarterback Jameis Winston did not throw an interception, but he managed to fumble on the Seattle 40 with the game tied in the 4th quarter and Seattle turned that into a field goal. Eleven penalties against Tampa Bay to four for Seattle.
Read more NFL Week 10 analysis and game info at osga.com.
NFL Week 10 – Sunday, Nov. 10
262 Cincinnati (+10.5) vs. Baltimore – Bengals Moneyline +400
263 Carolina (+5) at Green Bay – Panthers Moneyline +125
465 Detroit (+3, -120) at Chicago – Lions Moneyline +190
270 Pittsburgh (+4) vs LA Rams – Steelers Moneyline +175
271 Minnesota (+3) at Dallas – Vikings Moneyline +145
For more Sharp Football analysis along with picks, props and player information and insight, read my NFL Week 10 article at Forbes.
Additional Week 10 news, notes, market moves and betting lines with Week 11 look ahead lines in my update at TheLines.
Many expect the Packers (7-2) to bounce back this week after a near no-show last week at LA in a 26-11 drubbing by the Chargers. Green Bay managed just 184 yards offense while allowing the Chargers to rack up 442 yards including 159 on the ground. In the Chargers previous four games, the Bolts had failed to rush for more than 40 yards in any contest. Red flag alert on the Packers, who now take on the league's leading running back Christian McCaffrey, who has 10 rushing TD's and a league-high 13 touchdowns.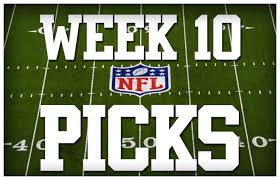 McCaffrey leads the Panthers rush attack that averages 133 yards per game (6th in NFL) and a NFC-best 5.1 yards per rush. The Packers problems stopping the run are evident, allowing 4.7 yards per rush and five teams to rush for at least 140 yards this season. Well aware the quarterback match-up is Aaron Rodgers against Panthers rookie QB Kyle Allen, who has completed less than 57% of his passes in three of the last four games. Some concern with his first trip to Lambeau Field, but the Panthers are 5-1 with Allen as starter and Cam Newton is now officially out for the season. The Panthers (5-3) beat the Texans on the road despite a 4-1 turnover margin. Carolina remains undervalued as many recall the blowout loss to the 49ers two weeks ago (3 turnovers). NFC North teams went 0-4 last week, and the Packers were the most bet team of the week and buried bettors. More Packers bets than Panthers bets and money again this week, but buyer beware as Carolina is capable of controlling the ball and keeping this game close to potentially steal one at Lambeau Field with more scoring than expected.
Look down the NFL quarterback list of QBR and you'll see Rams quarterback Jared Goff at No. 25. That's below QB's you don't like to bet on like Joe Flacco, Teddy Bridgewater and rookies Daniel Jones, Kyle Allen and Gardner Minshew. The Rams (5-3) are taking more than 70% of the spread bets at the leading online sportsbooks as tracked by Sports Insights live odds and data feed. We're not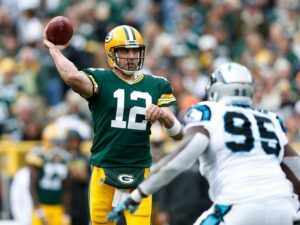 buying it, and see the Packers last week as exhibit A on why laying road points greater than a field goal, especially against capable teams, is not a prudent play. The Steelers (4-4) are trying to get back in the playoff chase after starting the season 0-3. The Steelers running game has been better the last three games averaging 124 per game, but RB James Connor (shoulder) is out a second straight game. While Pittsburgh escaped last week on this field against the Colts, we see better play this week against a Rams team coming in off their bye. Pittsburgh has a solid pair of cornerbacks to neutralize the Rams receivers, and and excellent front seven led by edge rusher TJ Watt. He is an elite pass rusher and has a very favorable match-up this week. The Rams interior offensive line is also a sore spot, and the Steelers run defense is a top-7 unit in yards per rush against. Steelers QB Mason Rudolph also has a sub-par QBR, and betting on these teams with backup quarterbacks (15 this season) brings about more risk. The better play in this match-up may be 'under' the total, but we'll side with the Steelers as long as WR JuJu Smith-Schuster (foot) makes post and plays as the Rams favored at this price has no appeal.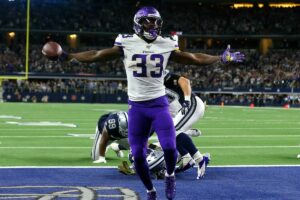 Finally, we'll add the Vikings (6-3) in Sunday night prime time knowing the Cowboys (5-3) have wins over the Dolphins (1-7), Redskins (1-8) and Giants (2-7) twice and lost to the Jets (1-7). Dallas also lost to their only two opponents with winning records; the Saints and then the Packers on this field. Much talk of Vikings QB Cousins poor record against winning teams. The elite running backs may steal the show with Dalvin Cook leading the league in rushing and Ezekiel Elliott a premier performer that likely carries a larger load in this match-up. We'll play the purple in prime time and see if Minnesota and QB Cousins and put the talking heads to bed with a prime time performance as a legitimate NFC contender.
For additional analysis on all games as part of the weekly underdog picks, read the rest of the article at osga.com.
FairwayJay is a leading national sports analyst and is recognized as one of the sports industry's most insightful handicappers and professionals. Follow him on Twitter: @FairwayJay