Countdown To 2019 NCAA Tournament – No. 4 Seeds
Evaluating the Projected NCAA Tournament No. 4 Seeds
As selection Sunday approaches and the NCAA Tournament brackets are unveiled, we'll have just a few days to put our brackets and pool picks together and study the match-ups. Sharp handicappers and bettors that have done preliminary homework on teams will offer NCAA Tournament betting tips and fire in early bets as the sports books release the lines Sunday night and Monday. Those that are prepared with insight and information on the teams and understand some of the keys to NCAA Tournament success will have an edge. Stat profiles from top shooting teams to defensive dominators may assist you in some of your match-up analysis, and hopefully the overview and insight provided with the top-seeded NCAA Tournament teams will assist you further in your pursuit of profit when betting and NCAA Tournament pool success.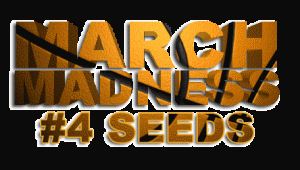 The NCAA Tournament 'officially' begins Thursday, March 21 following the 'First Four' play-in games. And while those First Four teams and other higher-seeded tournament teams are big long shots to win the national title, it's a rewarding accomplishment if any team seeded 8 or higher can advance to the second weekend of tournament play and the Sweet Sixteen. Yet the past two years we've seen No. 11 seed Loyola Chicago and No. 7 seed South Carolina make surprise runs to the Final Four and not only bust all brackets, but produce much profit for their betting backers.
We'll try to identify and evaluate some long shots that could pull some upsets once the seeds and pairings are announced, but our countdown to the NCAA Tournament will cover the top-16 teams starting with the No. 4 seeds.
While a majority of the conferences are completing their conference tournaments this week, we're evaluating the top teams that will get much of the attention and support in the NCAA Tournament pools, brackets and betting interests.
Our countdown and projected seeds are taken from ESPN and Joe Lunardi's Bracketology for the week of March 11.
The projected No. 4 seeds are: Florida State, Kansas, Kansas State, Wisconsin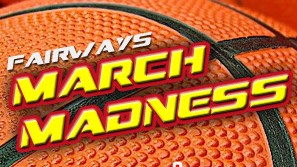 These four teams are all solid defensive teams, ranking top-15 in Kenpom's adjusted defensive efficiency rankings. Odds to win the national title are taken from the Westgate SuperBook effective March 5, so you can compare to recent adjusted odds and see how they evolve as top teams odds drop. However, if you're wagering on teams to win the NCAA Tournament or regions, be sure to compare odds and make wagers at the leading online sportsbooks.
This year there is no RPI used by the NCAA Tournament Committee, Instead, a new rating system and NCAA Evaluation Tool (NET) is used. The NET relies on game results, strength of schedule, scoring margin, net offensive and defensive efficiency, game location and the quality of wins and losses in determining NCAA Tournament teams and seedings. You'll see a teams NET ranking listed below.
Florida State Seminoles
Key wins: Louisville, Virginia Tech, Clemson, Purdue, Louisville, Florida
Season ATS: 14-16-1
National Title Odds: 80-1
Twitter: @FSUHoops
Overall Record
25-6
ACC Record
13-5
Head Coach – Leonard Hamilton
NET
19
KenPom Score
15
Adj Off Efficiency
35
Adj Def Efficiency
12
Overview: The Seminoles entered the ACC Tournament on a 12-1 streak after winning a record 13 conference games this season. They were 15-1 to win the ACC conference touranament, and 80-1 odds to win the NCAA Tournament. It may appear there is value with a quality ACC team. But the day Florida State wins a college basketball national championship with coach Leonard Hamilton is the day I stop providing these pieces. Sub-par coached teams like FSU can't beat the best teams in 3 or 4 straight games on neutral courts. Coach Hamilton gets plenty of talent to Tallahassee, and they have done well in the ACC in recent seasons. The Seminoles also surprised in last year's NCAA Tournament with upset wins over No. 1 seed Xavier and No. 4 Gonzaga before losing to No. 3 Michigan in the Elite Eight of the NCAA Tournament. The previous year sticks out as FSU was blown out in the NCAA Tourney as a 7-point favorite vs. Xavier. The four prior years there was no NCAA Tournament for the Seminoles, and now Hamilton brings his best bunch to the Big Dance. Strengths this season include height and good rebounding margin (+5.3), but FSU went 0-3 against the best ACC teams Virginia, Duke and North Carolina with two double-digit losses on the road.
Kansas Jayhawks
Key wins:  Texas Tech, Kansas State, Iowa State, Baylor (2x), Michigan State, Marquette, Tennessee, Villanova
Season ATS: 14-17
National Title Odds: 60-1
Twitter: @KUHoops
Overall Record
23-8
Big 12 Record
12-6
Head Coach – Bill Self
Net
20
KenPom
17
Adj Off Efficiency
31
Adj Def Efficiency
14
Overview: The Jayhawks remarkable record of 14 straight seasons as Big 12 regular season champions came to an end. But coach Self still has a talented team, although not a Final Four team like last year's team than entered the NCAA Tournament as a No. 1 seed. Short-handed without guard Vick and center Azubuike, the Jayhawks won't perform at a necessary level that allowed them to beat so many quality opponents in non-conference play – three major conference regular season champions and one runner-up in Michigan State, Marquette, Tennessee and Villanova. Kansas is one of just four teams with 10 Q1 wins, and the Jayhawks strength of schedule ranks No. 1. Kansas was one of just 7 teams to go undefeated on their home court this season. But the Jayhawks also lost six conference games on the road and also lost at Arizona State and Kentucky. Kansas was 7/2 to win the Big 12 Conference Tournament, and long odds of 60-1 looked attractive a week ago, but no Final Four run this year.
Kansas State Wildcats
Key wins: Texas Tech, Kansas, Baylor, Texas, Oklahoma
Season ATS: 18-12-1
National Title Odds: 40-1
Twitter: @KStateMBB
Overall Record
24-7
Big 12 Record
14-4
Head Coach – Bruce Weber
NET
28
KenPom Score
23
Adj Off Efficiency
102
Adj Def Efficiency
6
Overview: Kansas State entered the Big 12 conference tournament as the second choice at 3-1 odds. Not a good bet as their top player and first team All Big 12 performer Dean Wade is out of the conference tourney with a foot injury. The Wildcats National Championship odds of 40-1 seem long for a quality defensive team that is well-coach, has great chemistry and made it to the NCAA Tournament Elite Eight last year. But there are some flaws of note, and it revolves around shooting and scoring. The Wildcats do not shoot the ball well, ranking 212 in effective FG% and 209 in 3-point shooting. Kansas State was bottom three in the Big 12 in those two shooting categories, along with turnovers and last in scoring at 65.9 points per game. A co-major conference champion that finished last in scoring with poor shooting is beyond rare. Five Big 12 teams ranked top 25 in strength of schedule, but K-State was not one of them. The Wildcats lost at Marquette in their toughest non-conference game. Credit the Wildcats for an elite defense which may get them a win when they have an off-shooting night, but that couldn't save Virginia in last year's opening round huge upset when an inferior team shot lights out and the Cavs struggled to hit shots. Without a healthy Wade, the Wildcats are in serious trouble. Kansas State will need to shoot better and score more, which is unlikely against stronger NCAA Tournament teams.
Wisconsin Badgers
Key wins: Michigan, Maryland, Iowa, Minnesota, Oklahoma
Season ATS: 16-14-1
National Title Odds: 100-1
Twitter: @BadgerMBB
Overall Record
22-9
Big Ten Record
14-6
Head Coach – Greg Gard
NET
15
KenPom Score
17
Adj Off Efficiency
49
Adj Def Efficiency
4
Overview: Wisconsin finished 4th in the Big Ten with a solid 14-6 record and was 6-1 to win the Big Ten Tournament. Like K-State, Wisconsin has an elite defense that ranked No. 4 in the country in adjusted efficiency. And also like K-State, the Badgers were near the bottom of conference scoring at 65.3 points per game in Big Ten play. But as the league's No. 1 scoring defense and No. 2 field goal percentage defense, along with excellent care of the basketball with fewer turnovers, the Badgers make it tough on opponents. Still, a negative rebounding margin is a red flag, and Wisconsin was near the very bottom of the league in assists and steals. A big go-to player like Ethan Happ can be advantageous at tournament time, yet note even last year's Arizona team was one and done in the NCAA Tournament with the top pick in the NBA draft Ayton. Match-ups matter at tournament time, and Wisconsin will make it tough on many opponents and be a tough out.  But home losses to top teams Michigan State and Purdue suggest Bucky Badger is no more than a Sweet Sixteen team if they get the right draw.
Article posted at osga.com.
FairwayJay is a leading national sports analyst and is recognized as one of the sports industry's most insightful handicappers and professionals. Follow him on Twitter: @FairwayJay