Countdown To 2019 NCAA Tournament – No. 2 Seeds
NCAA Tournament No. 2 Seeds are talented and balanced
As selection Sunday arrives and the NCAA Tournament brackets are unveiled, we'll have just a few days to put our brackets and pool picks together and study the match-ups. Sharp handicappers and bettors that have done preliminary homework on teams will fire in early bets as the sports books release the lines Sunday night and Monday. Those that are prepared with insight and info on the teams and understand some of the keys to NCAA Tournament success will have an edge. Hopefully the overview and insight I provide for the top-seeded NCAA Tournament teams and the stat profiles will assist you further in your pursuit of profit and pool success.
The NCAA Tournament 'officially' begins Thursday, March 21 following the 'First Four' play-in games. And while those First Four teams and other higher-seeded tournament teams are big long shots to win the national title, it's a rewarding accomplishment if any team seeded 8 or higher can advance to the second weekend of tournament play and the Sweet Sixteen. Recall two year's ago No. 8 Wisconsin upset No. 1 Villanova as a 6-point 'Dog, and the Wildcats were the highest scoring and most efficient offensive team during the regular season. The Badgers then lost in overtime to Florida, just missing an Elite Eight appearance. But No. 7 seed South Carolina surged past No. 2 seed Duke in nearby Greenville, SC to advance to the Sweet Sixteen, and then beat both Baylor and Florida as 3-point 'Dogs to advance to the Final Four before losing to Gonzaga.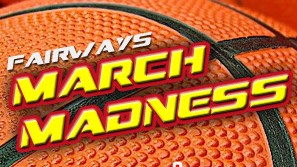 Last year No. 11 Loyola Chicago made their magical run to the Final Four, and we also witnessed the first ever No. 1 seed lose in the opening round to a No. 16 seed when MD Baltimore County shocked ACC regular season and conference champion Virginia.
The payoffs can be rewarding as well when wagering on teams to win a NCAA Tournament region or just riding a hot underdog through the brackets.
We'll evaluate some long shots that could pull some upsets once the seeds and pairings are announced, but our countdown to the NCAA Tournament will cover the top-16 teams. We started with the projected No. 4 seeds, and then covered the No. 3 seeds, and in this analysis we'll evaluate the projected No. 2 seeds. The seedings can change as teams advance or get knocked out of the major conference tournaments, and a team like LSU projected at No. 2 dropped to No. 3 following conference tournaments.
Many of the major conference teams will get much of the attention, NCAA tournament bids, betting action and a majority of the support in the popular NCAA tournament pools.
The Projected No. 2 seeds are: Kentucky, Michigan, Michigan State, Tennessee
A Michigan State win in the Big Ten conference championship game could elevate them to a No. 1 seed over North Carolina, who benefits by Kentucky losing to Tennessee in the SEC championship. But North Carolina may well be the final No. 1 seed, joining fellow ACC dominators Virginia and Duke, along with Gonzaga.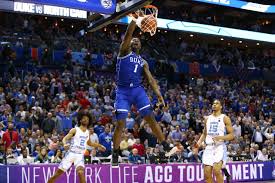 Duke is still the favorite to win the NCAA Tournament with odds near 3-1 at many leading online sportsbooks.
As you complete your brackets and pools, know that 24 of the last 28 NCAA Tournament champions have been either a #1 or #2 seed. Since 1997, the eventual national champion has been seeded no lower than #3 in every year except 2014 when UCONN pulled the shocker as a #7 seed.
Since 1985 when the NCAA Tournament expanded to 64 teams, No. 2 seeds are 128-8 SU vs. No. 15 seeds in the opening round.
Odds to win the national title are taken from the South Point sportsbook effective March 12, so you can compare to recent adjusted odds and see how they evolve into NCAA Tournament week. However, if you're wagering on teams to win the NCAA Tournament or regions, be sure to compare odds and make wagers at the leading online sportsbooks.
This year there is no RPI used by the NCAA Tournament Committee, Instead, a new rating system and NCAA Evaluation Tool (NET) is used. The NET relies on game results, strength of schedule, scoring margin, net offensive and defensive efficiency, game location and the quality of wins and losses in determining NCAA Tournament teams and seedings. You'll see a teams NET ranking listed below
Kentucky Wildcats
Key wins: Tennessee, Auburn (2x), Mississippi State (2x), Florida (2x), North Carolina, Louisville, Kansas
Season ATS: 17-16
National Title Odds: 8-1
Twitter: @KentuckyMBB
| | |
| --- | --- |
| Overall Record | 27-6 |
| SEC Record | 15-3 |
| Head Coach | John Calipari |
| NET | 5 |
| KenPom Score | 8 |
| Adj Off Efficiency | 13 |
| Adj Def Efficiency | 12 |
Overview: The young Wildcats came together again and continued to improve, especially on defense. Kentucky is just one of four teams in the country that ranks top-15 in both adjusted offensive and defensive efficiency, joining fellow No. 2 seed Michigan State. This is not an exceptional shooting team, and turnovers can be an issue. But the 'Cats hit the offensive glass hard and get plenty of additional chances to score. PJ Washington is a go to player and top talent for the Wildcats, but they'll need fellow forward and senior Reid Travis near his best after he returned the last two games of the SEC Tournament following five missed games with a knee strain. The Wildcats historically don't always play smart basketball, which is needed with good decisions, shot selections and few mistakes to keep advancing at tournament time. Of course they have talent, which can overcome some sloppy play at times. This team may be different and has shown real positive signs and improvement since January, but I'm still not betting on it or a Final Four.
Michigan Wolverines
Key wins: Purdue, Wisconsin, Maryland (2x), Minnesota (2x), North Carolina, Villanova
Season ATS: 17-14
National Title Odds: 12-1
Twitter: @umichbball
| | |
| --- | --- |
| Overall Record | 26-5 |
| Big Ten Record | 15-5 |
| Head Coach | John Beilein |
| NET | 10 |
| KenPom Score | 6 |
| Adj Off Efficiency | 18 |
| Adj Def Efficiency | 3 |
Overview: Michigan got some bracket-buster breaks on their way to the national title game last year, but this year superior coach Beilein brings back another strong team that defends even better and takes care of the basketball with a league-low turnovers. Well-coached and smart, the Wolverines have a top assist-to-turnover margin and some solid shooters. But a negative rebounding margin is an issue, and showed such in two match-ups and losses to rival Michigan State this season. I played the Spartans in both those wins over the Wolverines, and the rebounding discrepancy against teams like Michigan State is a concern at tournament time. However, Michigan did beat North Carolina earlier this season 83-67, and the Tar Heels are an elite rebounding team. But that game was in Ann Arbor, and The 'Wolves shot lights out while getting just 2 offensive rebounds and were out-rebounded overall 38-26 while whistled for just 7 fouls. Point is, struggles against strong front lines and better rebounding teams make Michigan far less likely to reach the Final Four in Minneapolis this year.
Michigan State Spartans
Key wins: Michigan (2x), Purdue, Maryland, Wisconsin (2x), Iowa (2x), Minnesota, Floriday
Season ATS: 23-10
National Title Odds: 12-1
Twitter: @MSU_Basketball
| | |
| --- | --- |
| Overall Record | 27-6 |
| Big Ten Record | 16-4 |
| Head Coach | Tom Izzo |
| NET | 8 |
| KenPom Score | 4 |
| Adj Off Efficiency | 4 |
| Adj Def Efficiency | 9 |
Overview: Coach Izzo has one of his best teams again and playing their best late in the season. An experienced team with league MVP at point guard in Cassius Winston (minor injuries during conference tourney), the Spartans have great balance inside and out and forward Nick Ward returned just in time for conference tourney. Michigan State is one of four teams in the country that ranks top-15 in both adjusted offensive and defensive efficiency. The Spartans lead a number of stat profiles including league-best offensive and defensive shooting, rebounding margin, scoring margin, assists, blocked shots, assist/TO ratio. The Spartans went 13-0 and 12-1 ATS in Dec and Jan., showing their defensive dominance and ability to out-pace even the oddsmaker, finishing an outstanding 23-10 ATS. Michigan State can beat you up-tempo or in the half court and grind you down, and they are a team that can win on the road and showed their strength handing rival Michigan its only home loss. This is the best No. 2 seed of this bunch and a definite Final Four and National Championship contender.
Tennessee Volunteers
Key wins: Kentucky (2x), Mississippi State (2x), Auburn (2x), Florida, Gonzaga
Season ATS: 23-10
National Title Odds: 15-1
Twitter: @Vol_Hoops
| | |
| --- | --- |
| Overall Record | 29-4 |
| SEC Record | 15-3 |
| Head Coach | Rick Barnes |
| NET | 6 |
| KenPom Score | 7 |
| Adj Off Efficiency | 3 |
| Adj Def Efficiency | 33 |
Overview: Tennessee had a record-breaking season at the school, and won the SEC Tournament showing both their physical and mental strength again. Grant Williams is a special player inside, and they have a premier PG in the SEC in Jordan Boone. The Volunteers are very balanced and one of the most efficient offensive teams in the country that can really shoot especially inside the arc. A sharp shooter in the perimeter in Admiral Schofield helps fuel the offensive attack. The Vols take care of the basketball, don't beat themselves, and if they can improve on defense and limit second chances, they'll have a shot at a first-ever Final Four with a draw that avoids Duke and Virginia.
Follow the madness of March and all the NCAA Tournament action with the latest lines and totals posted at the leading online sportsbooks.
FairwayJay is a leading national sports analyst and is recognized as one of the sports industry's most insightful handicappers and professionals. Follow him on Twitter: @FairwayJay