College Football Week 1 Preview and Picks
Fairway's Forecast and Week 1 College Football Underdog Picks
We continue another season providing college football previews and picks. In our search for value and capable  teams in selected match-ups, our focus is geared towards underdogs and teams that can be competitive and win games outright. I'll chip-in some insight and analysis as we fire for the flag in search of production and profit. Through a shortened season in 2017 when we went 14-10 ATS with 10 outright winners, we continued last year and were 14-11 ATS through week 7 following a slow start. Then we nailed Purdue (+13) as an outright winner at +400 on the Money Line in the Boilers 49-20 bashing of Ohio State. But a less than stellar second half of the season with some tough losses including a disbelieving Ole Miss (+13) ATS loss 38-24 in Week 11 followed by another 36-29 Rebels (+3) overtime loss the next week sent our season to a struggling finish at 21-25 ATS with 12 outright underdog winners.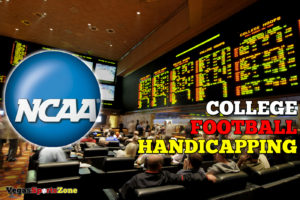 We'll continue our pursuit of profit, underdog style and hope you enjoy following Fairway's foursome and forecasts following some positive feedback on our point spread prognosis and insight into the games with analysis, betting lines and where the money is moving.
Back on the tee and firing for more green knowing too that our 2018 NFL season was a very good one last year on these pages, finishing 35-19 ATS (64.8%) with 27 outright winners. Let's try to improve on the college football this season and avoid the hazards on the way to more touchdown passes and green.
While many point spread prognosticators and bettors believe they are in the prediction business, you'll be better served in your search for value and more competitive teams and then let the chips fall where they may over the course of a contest. It's not easy to swallow difficult and unfortunate losses or what many begroan as 'bad beats', but that's part of the process when gambling and we suffered more than our share during last year's college football season.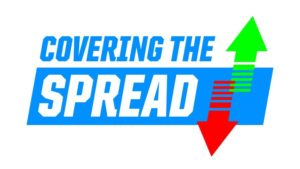 Whether you're betting $20 per game, $200 or $2,000, I often suggest making a smaller wager on the money line on competitively-priced underdogs, which in college football can be teams priced at less than 10-points. If you're a parlay player, you can play accordingly but know the sportsbooks will thank you for your parlay bets many times over, especially those greater than 4 teams. Keep those wagers and amounts at a minimum.
Writing up games and providing detailed analysis takes much time each week. With that in mind, I may minimize some analysis or point you towards some other information to support the play. Along with the research, handicapping, stat profiles, line moves and keeping on top of all the information, news and logging of stats, it's another effort to write-up the games. Try it sometime and you'll better understand. Betting is another skill, as is anticipating line moves. While we do our best to stay ahead of the games, understand the market is out of our control. We can anticipate moves by the linemakers at the sportsbooks by projecting lines and also recognizing over-reactions to results. The information and analysis I provide is later in the week due to research and time constraints as mentioned, along with injuries and suspensions and other factors that impact the match-ups and line, totals and market moves.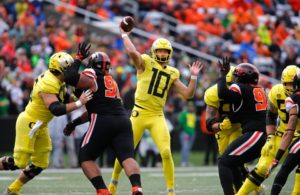 Week 1 is different than other weeks in that the betting lines have been posted by the leading online sportsbooks since early June. While the majority of the money and bets comes in closer to game day or kickoff, its worth noting that there has been at least 10 games in Week 1 where the line has moved at least 3 points or more from the opening number. Only two of those moves has been towards the underdog, and one involved a top-25 game with Houston (+23) taking money against No. 5 Oklahoma.
You can check out the live college football odds at Sports Insights, which provide real-time information on percentage of spread and money line bets along with the over/under distribution of bets. The information is taken from a consensus of seven leading online sportsbooks which includes BookMaker and reduced-juice sportsbook 5Dimes.
Wherever you choose to place your sports bets, whether in the expanding legal sports betting market or at the leading online sportsbooks , give yourself choices so you can be more informed and get the best available lines and prices.
Week 1 college football, Sat. Aug. 31
171 Toledo +12 at Kentucky – Rockets Money Line (+370)
185 Northwestern +6.5 at Stanford – Wildcats Money Line (+185)
207 Oregon (+4) vs Auburn in Arlington – Ducks Money Line (+160)
215 Houston (+23) at Oklahoma – Cougars Money Line (+850)  –  Sept. 1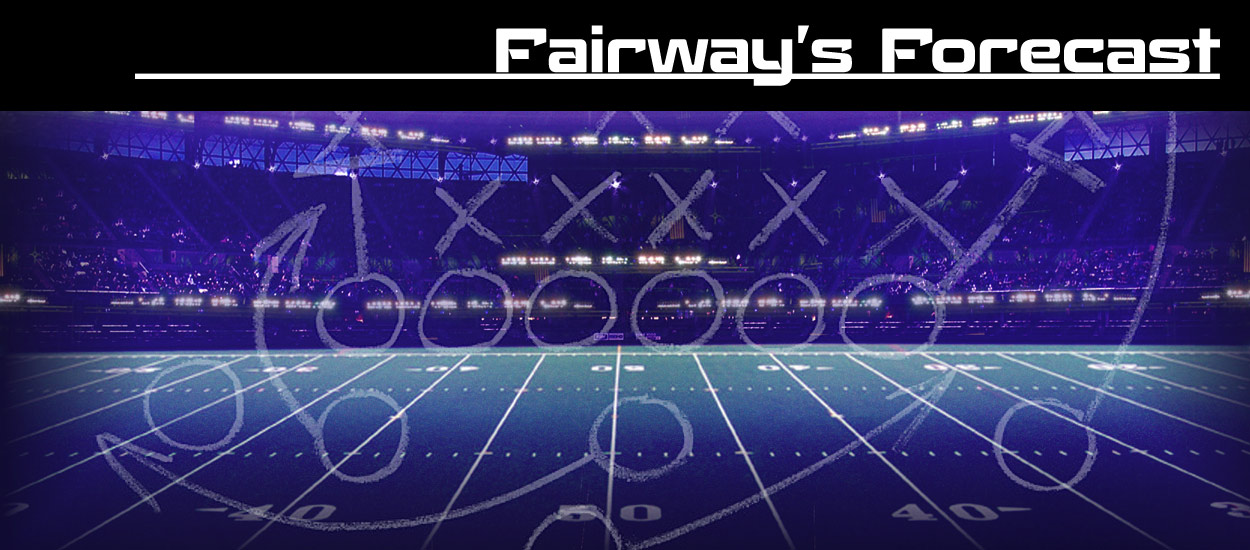 Toledo is a perennial power in the MAC and annual bowl entrant. Last year was a downer at 7-6, and the Rockets open against a Power-5 program for the first time under 4th year head coach Jason Candle. The balanced offense that annually produces 200 or more yards rushing and passing may find it tough to run against a pretty solid Kentucky defensive front. But the Wildcats lost their top five tacklers and the secondary is a concern with Toledo able to exploit with proven quarterback play. Kentucky is off a surprising 10 win season and bowl win over Penn State which gave them the most wins and highest finish in the AP Poll (12th) since 1977. But that sets them up for a fall with some proven ATS profiles as a risky favorite that may not move the ball well enough to score and separate themselves against a quality MAC foe. The Wildcats must replace four wide receivers and RB Snell, who was drafted pro. Kentucky is also just 1-7 ATS in their last eight home games as favorite, and now getting as much love as ever from the linemaker. But Toledo is taking 68% of the bets via Sports Insights and we like the Rockets. Overlay.
Northwestern in their best role as underdog, and +6's are showing with +6.5 still available at some sportsbooks including plenty in Las Vegas. The money line is a popular play with more than 85% support at the leading online sportsbooks, yet the ML is fluctuating. Northwestern covered 7 games as underdog last season on their way to winning the Big Ten West and making their first appearance in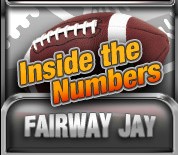 the Big Ten Championship game in many years. Three straight bowl wins the past three years show longtime coach Pat Fitzgerald's ability to prepare his team with extra time, and the Wildcats are road Warriors having won all five of their Big Ten road games last season and also beating Top-20 Utah, a Pac-12 favorite this season, in the Holiday Bowl as a TD underdog. Coach Fitz is not disclosing his starting QB, either senior TJ Green or the programs first 5* QB in Clemson transfer Hunter Johnson, who ran the Wildcats scout team last season and is the likely starter and will play more as the season progresses with his talent and gifts. A no-huddle attack is also in the game plan for Northwestern, so in-game bettors may take note early with the QB situation and the total being bet down already. Stanford won 9 games last season for 9th year head coach David Shaw, but the Cardinal allowed more than 400 yards per game for the second straight season and that too is cause for concern spotting a touchdown with just five returning defensive starters and lining up against a quality Big Ten foe. Stanford does return proven QB K.J. Costello, but loses so much more on offense. Bottom line is a game where less scoring is expected, the Wildcats can hang tough and certainly win this contest with a strong effort and minimal turnovers.
Oregon is taking 54% of the bets despite the line move upwards from the opener of Auburn -2.5. But +4 is now available at a majority of sportsbooks including those in Las Vegas.  This is a prime time game on Saturday night and the only top-25 match-up of Week 1. ESPN GameDay will be on site at AT&T Stadium and ABC will televise to a national audience starting at 7:30 ET. The Ducks experience and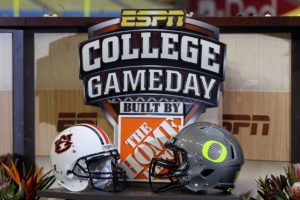 depth gets the call, as Oregon boasts a senior QB and Heisman hopeful in Justin Herbert, who will be playing in the pros in seasons ahead. Operating behind the most experienced offensive line that returns fully intact, the Ducks big bodies up front have more than 150 combined starts which is the most for an offensive line since 2011. The offense produced 427 yards per game last season and should be more efficient and productive this year with a strong, balanced attack that can average at least 200 yards per game both rushing and passing. That will be difficult against an elite Auburn defensive front, which is why many project the Tigers to not only win this opening contest as a strong team from a superior conference, but many people are looking forward to seeing Auburn true freshman QB Bo Nix make his debut and perform this season. He draws a tough assignment in the opener, and while he debuts as the top dual-threat quarterback in his class, Nix will see various looks from a Ducks defense projected to be among the better units in the Pac-12 with solid performers and playmakers across all three defensive units. Oregon coach Mario Cristobal was promoted to head coach late in the 2017 season and was previously an offensive line coach at Alabama for four seasons. This is a talented and strong Oregon team that can compete well with the best teams. Live 'Dog.
Click here for a preview of Sunday's nationally televised game between Houston and Oklahoma.
Enjoy the holiday weekend as college football kicks, and best wishes in your pursuit of profit this season.
FairwayJay is a leading national sports analyst and is recognized as one of the sports industry's most insightful handicappers and professionals. Follow him on Twitter: @FairwayJay