College Football Top 25: Week 3 Report And Lines
College Football Week 3 Betting Lines And Top 25 News
Just one Top 25 match-up last week in college football, and LSU held off Texas in Austin 45-38. The victory moved LSU to No. 3 in the college football Week 3 AP Top 25, and three SEC teams are now ranked top 5 with No. 2 Alabama and No. 3 Georgia holding their spots after one-sided victories last Saturday.

I update the Top 25 and recap some of the news and results from the top teams in college football in my recent article at Forbes. I've also included the opening and current lines for Week 3 from the Top 25 betting report below.
All college football lines and totals from Las Vegas sportsbooks. Circa Sports in Las Vegas posts opening lines by 12 noon on Sunday's for the following weeks games. William Hill provides lines to Nevada sportsbooks by Monday along with other locations in the six additional states they currently operate in that provides legal sports betting.
Read the rest of the Top 25 news and updates in my article at Forbes, along with the NCAA links below highlighting the Top 25 games for Week 3 and TV schedule. I've also included with analysis below our Texas A&M (+17) winner in the Aggies 24-10 loss at Clemson in Week 2.
No. 10 Michigan: OFF
No. 14 Wisconsin: OFF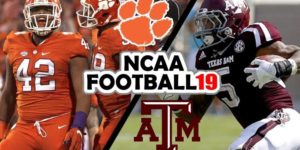 Texas A&M –  We had Clemson beating Alabama outright in the NCAA Championship game, and the Tigers delivered a big win over the undefeated Tide. After opening this season with a 52-14 win over Georgia Tech last week, the Tigers have now won 16 consecutive games. Clemson may win all its games this season as this will be one of the shortest lines for the Tigers this regular season. But the Tigers will not cover them all, and last year recall Clemson escaped with a week 2 road win at Texas A&M 28-26 as a 12'-point favorite. A&M out-gained the Tigers by more than 80 yards, and we trust coach Jimbo Fisher will have another good game plan to help his players hang. Quarterback Kellen Mond is a duel threat who had his biggest game last year against Clemson's top defense, as Mond passed for 430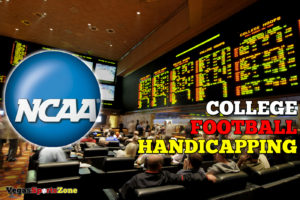 yards and three TD's without an INT in defeat. The early season inflation on top teams is evident in this stat showing defending National Champs just 4-8 ATS at home in game 2 of the season when coming off a win. Clemson is in a conference sandwich to start the season with next week's game at Syracuse on deck, and a number of ATS profiles work against them this week. So do special teams, which is a real weakness for Clemson while A&M has among the SEC's best special teams and an All-American senior punter. Clemson QB Trevor Lawrence was the Heisman favorite to start the season, but was just average opening week with 168 passing yards. Clemson will run the ball plenty with All-ACC performer Travis Etienne. But the Tigers now face a tougher opponent with a more determined defense and we expect another strong effort for the Aggies, who are taking more than 70% of the bets in their rematch with Clemson in a game we project to have less scoring than expected.
No Top-25 match-ups in Week 3 action, but plenty of college football conference games ahead and more Top 25 showdowns to evaluate as the season continues.
You can bet on it.
FairwayJay is a leading national sports analyst and is recognized as one of the sports industry's most insightful handicappers and professionals. Follow him on Twitter: @FairwayJay