College Basketball Weekend Recap As January Comes To A Close
The Big 12/SEC Challenge was part of a busy weekend of college basketball that some some top teams get key wins and make their push towards conference titles and improved play as momentum builds towards the NCAA Tournament.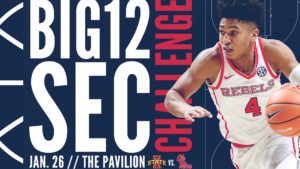 We chipped-in a solid winner in a top-25 tussle Saturday as Iowa State went on the road to rout the Rebels in a 87-73 win at Ole Miss. The game opened pick 'em and Iowa State closed a 1.5-point favorite at the leading online sportsbooks. I provided a betting breakdown and analysis at Offshore Gaming Association (osga.com) supporting Iowa State.
Brief closing analysis:
Iowa State just missed with narrow road losses at No. 9 Kansas and Baylor recently, and both those teams and are stronger than Ole Miss. The road win over No. 14 Texas Tech Jan. 16 is an indication how good Iowa State can be as they won despite shooting just 24% from the 3-point line. The Cyclones protected the basketball as is their strength, and the all-around balance combined with the better adjusted offense and defense while not giving up much at all on the boards makes Iowa State your winner Saturday.   
In a top-10 match-up, Kentucky (-6) gave the SEC a win in the Big 12/SEC Challenge with a 71-63 win over Kansas at Rupp Arena. That despite the Wildcats hitting just 4-of-18 from 3-point range.
The Big 12/SEC Challenge recap shows the Big 12 went 6-4 as Oklahoma, Oklahoma State, TCU, Baylor, Iowa State and Texas Tech all came away with wins. Five teams are within one game of each other for first place in the log jam atop the Big 12 standings with perennial power Kansas tied with Kansas State on top at 5-2.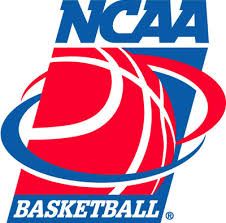 Here are five other things we learned from the final weekend of college basketball in January.
Purdue (14-6)/7-2) snapped Michigan State's (18-3/9-1) 13-game winning streak to remain in the Big Ten title hunt heading into February. The Spartans lost their first game in Big Ten action, and Purdue moved to 10-0 at home with a convincing 73-63 win. The Boilermakers opened a 2.5-point home underdog before the money poured in on Purdue as the Boilers rewarded their betting backers and closed a 1.5-point favorite.
More NCAA and college basketball scores, rankings and upcoming contests for the week ending on Feb. 3. Also, college basketball analyst Andy Katz's Power 36 evaluation of teams beyond the top-20. Teams recent results and who to watch as college basketball continues into February and towards the NCAA Tournament in later March.
FairwayJay is a leading national sports analyst and is recognized as one of the sports industry's most insightful handicappers and professionals. Follow him on Twitter: @FairwayJay