Cold Weather In Kansas City But Snow And Rain Clearing for AFC Championship
AFC Championship will have freezing temperatures and gusting winds as snow and rain clears
If you've been following the fluctuating weather reports for the AFC Championship in Kansas City Sunday night, you know that rain, snow, wind and freezing temperatures have all been in the forecast.
Bettors have been following the fluctuating totals moves and making their wagers in anticipation of the weather forecast.
The line has remained steady with the Kansas City Chiefs a 3-point favorite over the New England Patriots. I provided a betting breakdown of the AFC Championship at Bet America. The game will mark the first time in last 68 games that the Patriots are an underdog with Tom Brady at quarterback. I outlined that and more in my article at Forbes.
The AFC Championship game over/under has fluctuated from the opener as high as 58.5 to as low as 54.5 at FanDuel sportsbook midweek. Now Friday, the total is fluctuating from 55.5 to 56 at many leading online sportsbooks, and even back up to 56.5 at the Westgate SuperBook in Las Vegas.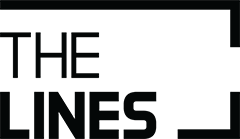 I outlined some of the weather issues of the AFC Championship match-up between the Chiefs and Patriots and the impact on the betting market in my article at TheLines. Earlier in the week I also chipped-in some insight and match-up analysis in this article at Forbes relating to the weather issues in Kansas City and the impact on the betting and totals market.
6 memorable NFL playoff games when the weather won – by AccuWeather.  Not even included, the 2016 Vikings vs Seahawks playoff game in Minneapolis with a missed chip-shot field goal in the closing seconds with freezing sub-zero temperatures and minus-25 degrees windchill.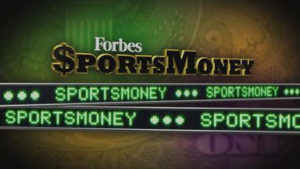 It appears that the snow and rain on Saturday will clear out Sunday. Temperatures will still be freezing by kickoff Sunday night in the 20's, but stronger winds may come into play with 15-20 MPH in the forecasts with stronger gusts possible.
The weather and wind is definitely something to continue monitoring as you make your bets and consider in-game wagering. Same with prop bets, which I have outlined in these articles at Bet America and Off Shore Gaming Association in the NFL conference championship games.
Get ready for exciting and entertaining conference championship games, especially for this Saints futures bettor, and record wagering and prop bet options for Super Bowl Llll on Feb. 3.
You can bet on it.
FairwayJay is a leading national sports analyst and is recognized as one of the sports industry's most insightful handicappers and professionals. Follow him on Twitter: @FairwayJay