Breeders' Cup Betting Guide 2019
Breeders' Cup Returns To Santa Anita For A Record 10th Time
I'm heading back to Santa Anita for the Breeders's Cup World Championships Nov. 1-2. It's my third time covering horse racing's biggest event having attended the 2016 Breeders' Cup at Santa Anita and last year at Churchill Downs. The Breeders' Cup World Championships are the richest two days in horse racing—with $30 million in prize money at stake.
NBC Sports presents live coverage of 13 races at the 36th Breeders' Cup World Championships on NBC and NBCSN. Check out the schedule and coverage of the 2019 Breeders' Cup.
Here is a 2019 Breeders' Cup Betting Guide I provide for a media outlet and TheLines, where I contribute as a sports handicapper and sports betting industry insider and a weekly co-host on The Lines Sports Betting Podcast. The Breeder's Cup Betting Guide is updated with odds as they are released for the 14 races, along with additional information, insight, betting strategies and tips.
I don't study the racing form and I'm not a horse handicapper. So when I provide picks and insights on races or information and analysis on horse racing, I do so as a fan, sports handicapper and bettor that understands value, odds and how part of the process works when it comes to gambling.
I also get information, analysis and insights from some of the top racing handicappers in the industry, and can recommend some handicappers and reports to review if you're interested in increasing your chances of winning and learning more about the races.
The West Coast Handicapping Report (WCHR) and sister report ECHR are prepared by Rob Heine, a Southern California racing analyst who provides great insights into horse racing. Rob is an outstanding handicapper who has great insights and reviews race videos in search of additional information and for added value and insight into future races. Rob's Breeders' Cup reports have been among the most consistent since the WCHR began in 2002. Most recently in 2018, Rob's Top Pick and Second Choice won 8 of the 14 Breeders' Cup races.
The WCHR is known for its handicapping lessons in each report, with recommended win wagers, double-digit winners and a unique handicapping style.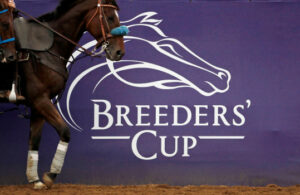 Another report to consider and review is the Super Screener created by Horse Racing Nation co-founder Mike Shutty. The Super Screener is focused on analyzing the key Graded Stakes that run each weekend throughout the year. Key race insights, pace projections, track bias, and complete race and horse-by-horse analysis is just part of the critical information provided along with wagering selections for each race. Also included leading into the Breeders' Cup are key prep race interactive video race replays.
The Breeders' Cup Challenge Series races run throughout the year leading into horse racing's biggest event. The 2019 Breeders' Cup is the 36th edition since it started in 1984, and is sure to be another big success at Santa Anita.
For a list of all 14 Breeders' Cup Races on Nov. 1-2, read the Breeders' Cup Betting Guide with each race, horses, odds, jockey's and trainers looking to cash in and win big at the Breeders' Cup.
FairwayJay is a leading national sports analyst and is recognized as one of the sports industry's most insightful handicappers and professionals. Follow him on Twitter: @FairwayJay