Breaking Down And Betting The Vikings – Packers Monday Night Matchup
Betting The Vikings vs Packers Week 16 NFC First Place Showdown
Three division races are left to be decided after the Patriots (12-3) held off the Bill's (10-5) late first and goal to win 24-17 and secure their 11th straight AFC East title. A remarkable accomplishment even if their division opponents have had the worst collection of quarterbacks over the past decade. No such issues in the NFC North, where Aaron Rodgers and Kirk Cousins lead the Packers (11-3) and Vikings (10-4) in a first place showdown Monday night.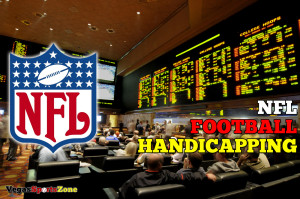 While the San Francisco 49ers (12-3) beat the LA Rams (8-7) on a last second field goal 34-31 Saturday, the NFC West will still be decided in Week 17 between the Seahawks (11-4) and 49ers. Seattle lost as an 8-point favorite (at close) Sunday at home to Arizona 27-13, but the Seahawks can still win the division and host a home game in the playoffs with a victory over the 49ers at home in Week 17. Oddsmakers have adjusted the line to San Francisco -3 after last week's look ahead lines at FanDuel Sportsbook had the 49ers -1 and the SuperBook in Las Vegas had the game Pick 'em. A win by the 49ers secures the NFC No. 1 seed in the playoffs.
Green Bay can win the NFC North with either a win over the Vikings Monday or a win at Detroit in Week 17. The Packers are also currently the No. 2 seed in the NFC. The Vikings can win out to finish 12-4 AND STILL be a wild card and No. 6 seed in the NFC. That's how loaded the NFC is this season, and the Vikings – Packers game will draw big TV ratings and both fan and betting interest as one of the biggest bet prime time games of the season.
I provide a breakdown of the Vikings and Packers showdown with betting information and insights in my latest update at Forbes.
More Packers – Vikings insight and NFL information at Pro Football Focus, including single game DFS strategy.
A Monday night preview and betting insight of the Packers vs. Vikings showdown at TheLines, where I chip in as a contributor each week with betting information including a market moves article plus weekly Podcast covering the sports betting industry and NFL action.
FairwayJay is a leading national sports and betting analyst providing insight and information you can bet on for nearly two decades from Las Vegas. His work, writing and content is provided to various sites and leading sources. Follow him on Twitter: @FairwayJay