Betting For Value On Valentine's Day
A Guy's Guide To Bluffing and Betting For Value On Valentine's Day
In theory, Valentine's Day is supposed to be a day to celebrate romantic love with a spouse or significant other. So as the big day arrives, I thought I would chip-in some thoughts and tips on emotions and betting.
Valentine's Day generates big spending, in the tens of billions of dollars annually in the United States. From retail sales of candy, jewelry, lingerie, cards, flowers, dinner and other gifts, the heart-filled holiday is a major event.
Handicapping Valentine's Day involves making good decisions, bets and choices. Like a poker pro, you also need to know how to get your money in good. Don't be passive or limp in. Rise up, raise, get aggressive with what you want and be willing to semi-bluff. If you've got the nuts and a good read, go "all-in."
So I'm here to chip-in additional insight with Fairway's formula for fun, and how to beat the house and turn value into victory on Valentine's Day. Listen up guys. Since most women run the house you live in, Valentine's Day is a time to to reward your spouse/friend/lover. You don't need to overbet, just make sure you get involved in the game and are focused and paying attention!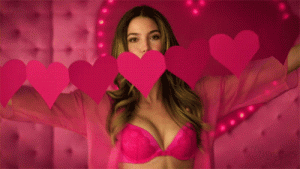 I have plenty of experience with women and girls, as I'm a dad with three daughters. I know a little bit about the 'full court press' and how women and girls negotiate, 'bluff' and use their own smarts and game to get 'value'. I'm also someone that has been head-butted, blind-sided and hit with cheap shots by women including an x-wife and corrupt systems. It's no fun or fair to be a victim of nastiness or an unruly referee, but the woman often makes the rules and arbitrate on the matters arising from the play. Men can get taken to their knees, and while you would like the woman on hers, you must be prepared for 'bad beats' and unfortunate results that are not always fair. Just like the sports we watch and wager on at the sportsbooks.
According to a recent survey conducted by a financial services company, men will spend an average of $399 on their partners for Valentine's Day, while women will spend $64. With that in mind, here are some chip-shots from the fairway and green with facts from the felt in handicapping Valentine's Day. Whether married or single, take this advice and play these hands on Valentine's Day. Just remember to not let your emotions get the best of you!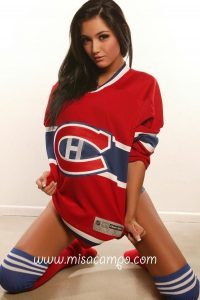 1. Bet for Value – Maximize Profit. Some hands win more than others. Know the 'value' of your hand (partner) and play your cards right. Pay attention and you'll win more hands and the heart of your partner. Bring home flowers rather than chocolate. Know her favorite foods, restaurants and places to shop. Pick up and clean up at the house. If time, take her car for a wash and fill up the gas tank. This is not the time to 'bluff' or 'slow play' You must be aggressive, bet and take control. It's okay to show a little emotion here.
2. Look for Tells – What she likes to do. If you haven't been paying attention and listening, you're in trouble. If you're not a poker player, you'll know about going broke soon enough if you can't heed this advice.
3. Buy the Pot – Bluffing to win the hand. This is a guys best bet, if you have more money than creativity. If you spend more time staring at her than talking with her, you better ante up. Jewelry is preferred, but do not buy a ring! Don't overbet; a necklace is fine, and hopefully you know whether she likes gold or silver. Can't go wrong with either one? Believe me, you can and you won't get away with a 'semi-bluff'.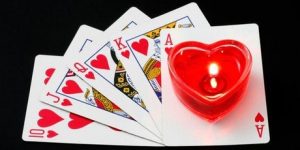 4. Cracking the Hand – Beating a big hand. This isn't the day to offer her a new set of enhancements (pocket 'Aces'). But you need to come up big here by showing her you care. Make her feel important. Show some emotion. Buying a gift? Think ahead and shop for value – buy something on sale! Take her to dinner and offer some wine. If you have not already cleaned up something at the house, take a shot in the bathroom and kitchen rather than thinking you're owed one in the bedroom because you suffered a 'bad beat' recently.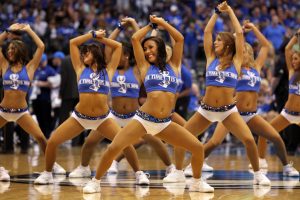 5: Proposition Betting – Bet the Yes! This is not the time to bet the coin flip prop. You want her to say yes, and increase your chance of return love. So look for more value props on yes, and know that cash is king. Will she prefer cash over candy? Yes -300, No +240. Time to lay some juice for the sure thing. Gift cards are acceptable, but you must know what she likes!
6: Be A Winner – You don't have to make a big bet to be a winner. Just be sure to call your loved ones including your mother and daughters. Send a cute Valentine's text with a heart or flower. Add a short video for more creativity. Try this also with your girlfriends, spouse, friends and lovers. Tell them you care about them and show some genuine heart. Fire a few chips at the pot, and even if they come 'over the top' and force you to play for more, you'll leave a winner knowing you paid attention to them and showed plenty of heart.
You can bet on it.
FairwayJay is a leading national sports analyst and is recognized as one of the sports industry's most insightful handicappers and professionals. Follow him on Twitter: @FairwayJay