Batter Up! Situational Betting on Opening Day and Game 2
Handicapping Baseball and Situations to Support Opening Day and Game 2
Opening day has arrived in Major League Baseball, and all teams except the Reds and Nationals will be in action March 29. Cincinnati's home game was postponed one day with inclement weather in the forecast. The start of the season is always met with high hopes for teams and plenty of projections from the pundits. Odds and projections to win the World Series are weighted heavily based on last year's results, as last year's World Series participants are the favorites to win it again with the Dodgers (5-1) and Astros (6-1) the projected top teams and ones to beat at the leading online sportsbooks. But other playoff participants from last year are also strong contenders again as the Cubs, Indians and Yankees, are all 7-1 or less to win the 2018 World Series followed closely by the Nationals and Red Sox.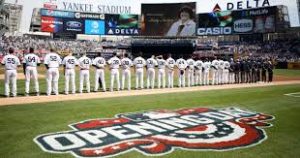 Betting on those favorites to win the World Series offers very little or no value, and it's always a risk when factoring in injuries, especially to pitchers. But betting baseball on a daily basis requires plenty of handicapping and stat studying. Advanced analytics has upped the ante in statistical analysis, and especially for pitchers, since they control the action to a greater degree than hitters and fielders, who are reacting.
Most people don't have the time, energy or ability to consistently follow the teams, players, pitchers and understand how to use the stats to isolate more winners. Finding value is key, and sometimes using situations can help isolate potential value while taking some of the stats out of the situation.
Here is a prelude to opening day game 1 along with a proven profit situation in game 2 that utilizes a basic situation based on a home favorite that won game 1.
The excitement and energy of opening day is felt by all teams and fans, and the emotion is often greater for the home teams. Using certain parameters and money line ranges has proven profitable with a Return on Investment (ROI) of greater than 20% since the 2004 season.
Game number 1 (opening day)
Play on team is a home favorite from -130 to -185
Since 2004, these opening day home teams are:
53-18 (74%) for an ROI of 23%!
This year's home teams that fit the parameter and profile:
NY Mets and Kansas City Royals.
Surprisingly, 10 of the 14 games on opening day feature road favorites.
As always, the lines can vary at many sportsbooks, and an example is the Mets range from -135 to -145.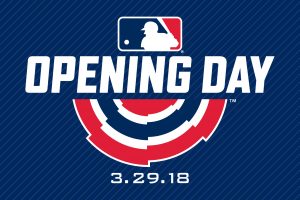 Using cluster wagers, or mass bets based on a premise applicable to a single day or days of sports wagering, can also prove profitable with certain parameters from substantial research and historical data.
Stretching out our game 1 favorites from -115 to -190 has proven profitable as well, as this sweet, simple and successful system has gone 67-27 (71%) since 2004 for a ROI of 20%.
The Baltimore Orioles would be added to the game 1 favorites list with the Mets and Royals. But as mentioned, this year is not normal with so many road favorites, as the average number of plays per year on opening day has been near 7 using the money line favorite ranges noted.
Game 2 Situational Profile
Now, going to game 2 should provide more contests to consider and potential profit. Know that there will be more value on these game 2 road teams that lost game 1.
A team that won game 1 is feeling good, and glad to get through the emotional opening day and electric environment. That includes not only the fans and players excitement, but the extra media attention as well. But a letdown is often looming, as the situational profile projects and proves since 2004.
Game Number 2
Home Favorite
Won Game 1
These teams collectively have gone 41-40 to an average line of -151, and playing against them has resulted in a very favorable +18.4% ROI.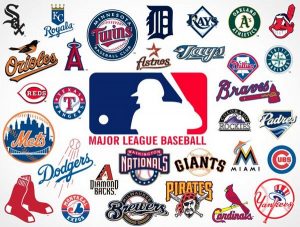 So whether it's a letdown or the situations surrounding the energy and emotion of opening day and game 1, or perhaps a combination of the pitching and the losing team fighting harder to not start 0-2, the 'Dog is likely to offer up some nice value in game 2. Another situational handicapping profile to consider as a cluster wager.
There is no guaranteed these situations will follow past history of proven profit, but these simple and successful situations may help you keep it simple without adding more handicapping and complex stats and figures into the process. At a minimum, this may assist you in locating where the value lies, and highlight games on the card to dig deeper and study more stats before making a play or passing. Eliminating games and staying off some losers that you may have considered is another important part of the process towards turning a profit.  You can bet on it.
Batter up!
Article posted at osga.com.
Stats research courtesy of Mr. East.
FairwayJay is a leading national sports analyst and is recognized as one of the sports industry's most insightful handicappers and professionals. Follow him on Twitter: @FairwayJay