ACC Betting Preview – North Carolina State at Georgia Tech
Wolfpack Pushing for NCAA Tournament while Georgia Tech Struggling Down Stretch of Lost Season
Let's see if we can cash in a college basketball gift on my birthday. Tonight, NC State (20-9/10-6) gets Top Play billing at Georgia Tech (11-18/4-12) who is on a 1-11 SU slide that includes 0-7 in February. Tech's February opponents made an average of 8.4 threes per game and shot 48 percent from distance, and the Yellow Jackets turnover troubles surfaced more with the loss of their point guard Feb.11. The loss of Yellow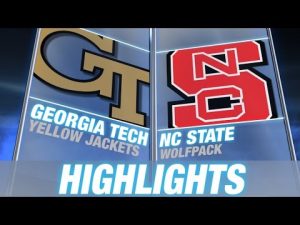 Jackets top two freshmen to season-ending injuries in the last three weeks has obviously hurt and taken the buzz out of the bees. That includes the season-ending elbow injury to freshman point guard Jose Alvarad, who was leading the team in assist and playing well at the point.
NC State -2
Georgia Tech +2
Total 144
Live Real Time Odds from Las Vegas
As injuries have mounted, coach Pastner has turned to freshman forwards Cole and Wright in recent games, and those two combined to average just 7 points per game. With nothing to play and having lost last 7 games all by 8 or more points, the Yellow Jackets have a more winnable game ahead Saturday in their last home game against Wake Forest. Georgia Tech is only ahead of PIT in ACC field goal shooting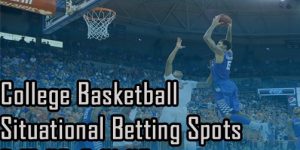 (42%) but last in 3-pt (30%). Yellow Jackets also #12 in rebounding margin, so poor shooting and lack of rebounds a real problem.
NC State is pushing for NCAA tourney with #50 RPI and strong late-season surge going 4-0 SU/ATS to get to 10-6 in ACC play. A win in their final two games could get NC State a bye into the upcoming ACC conference tournament. Wolfpack averaged 88 PPG in those 4 games against better teams than Georgia Tech. NC State offense (81 PPG) now top-30 adjusted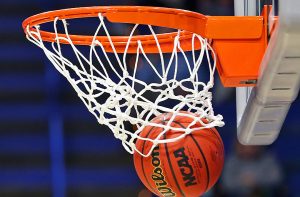 efficiency, #2 in turnover margin behind only league-best Virginia, and road wins at NC and Syracuse suggests they can clearly win this at a reduced price that actually has shown money on Yellow Jackets. Go figure. NC State won on this court late last season when GT was actually good, but now Yellow Jackets have tossed the towel on a lost season. Deficient defense of NC State minor concern in this match-up, but Wolfpack 3-pt defense is #2 in league behind Virginia. Only poor shooting from the arc or some lousy officiating against the visitor keeps this one from cashing.
FairwayJay is a leading national sports analyst and is recognized as one of the sports industry's most insightful handicappers and professionals. Follow him on Twitter: @FairwayJay